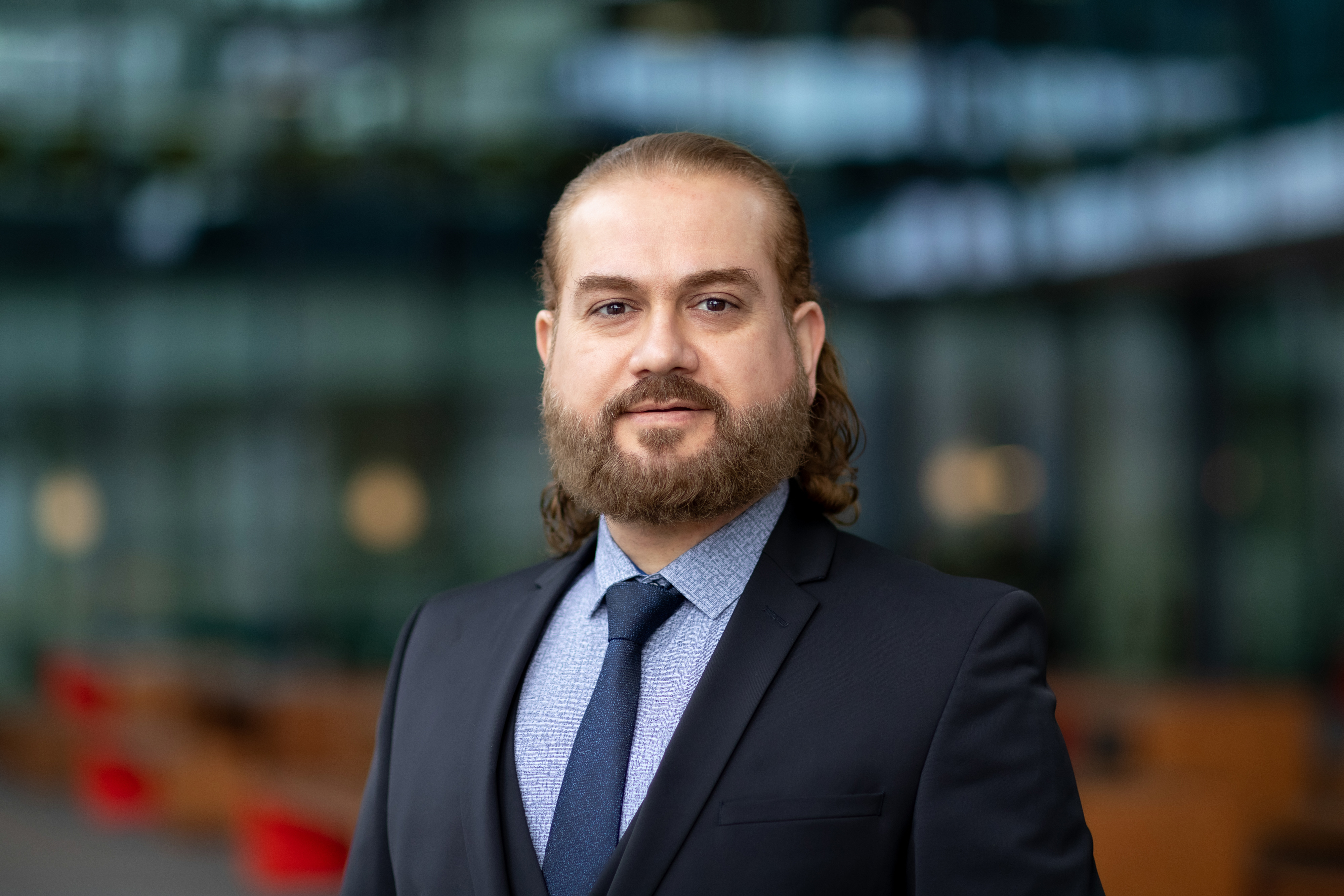 Shihab Al-Daffaie obtained his PhD degree from the Department of Electrical Engineering and Information Technology at the Technical University (TU) Darmstadt (Germany) in 2015. In 2016, he founded and led the Nanophotonics and Terahertz Technology group (NTT) in the faculty of Photonics and Optical Communications at the same university.
He has authored/co-authored more than 60 publications in high-impact journals and conferences. Dr Al-Daffaie was a recipient of the German Ernst Ludwig Mobility Grant in 2019 to join the Eindhoven University of Technology as a guest scholar.  
In 2022, he became Assistant Professor for Terahertz Nanophotonics and Integration Technology (TNIT) in the Department of Electrical Engineering at TU/e.
His research focuses on using nano-optoelectronics, -materials, and -technologies in the semiconductor integration field for extremely high-frequency devices (terahertz but not limited) targeting various applications in communications and sensing. The current work focuses on the development of the first THz photonic integrated circuits process design kit (THz-PDK), aiming for hybrid and heterogeneous integration of all lasers and optoelectronic devices (active and passive) with THz nanodevices in one single chip. The main applications of those THz PIC chips are in communications including 6G and beyond, Bio-medical including viruses detection, security and safety including explosive detection and body search scanners, industrial inspections including quality degradation, and much more. 
Since Feb. 2023 he became the Focus Area Leader of "Integrated Remote Sensing Systems" at Eindhoven Hendrik Casimir Institute (EHCI).
Dr Al-Daffaie is a member of the international organization's committee of the International Travelling Summer School on Terahertz Science and Technology (ITSS-TSaT). He is the summer school chair of the latest version from 9th to 14th July 2023in Eindhoven/ Deurne (https://www.aanmelder.nl/itss-tsat)        
Dr Shihab Al-Daffaie
Department of Electrical Engineering
P.O. Box 513
5600 MB Eindhoven, Netherlands
Email: s.al-daffaie@tue.nl
Web: https://www.tue.nl/en/research/researchers/shihab-al-daffaie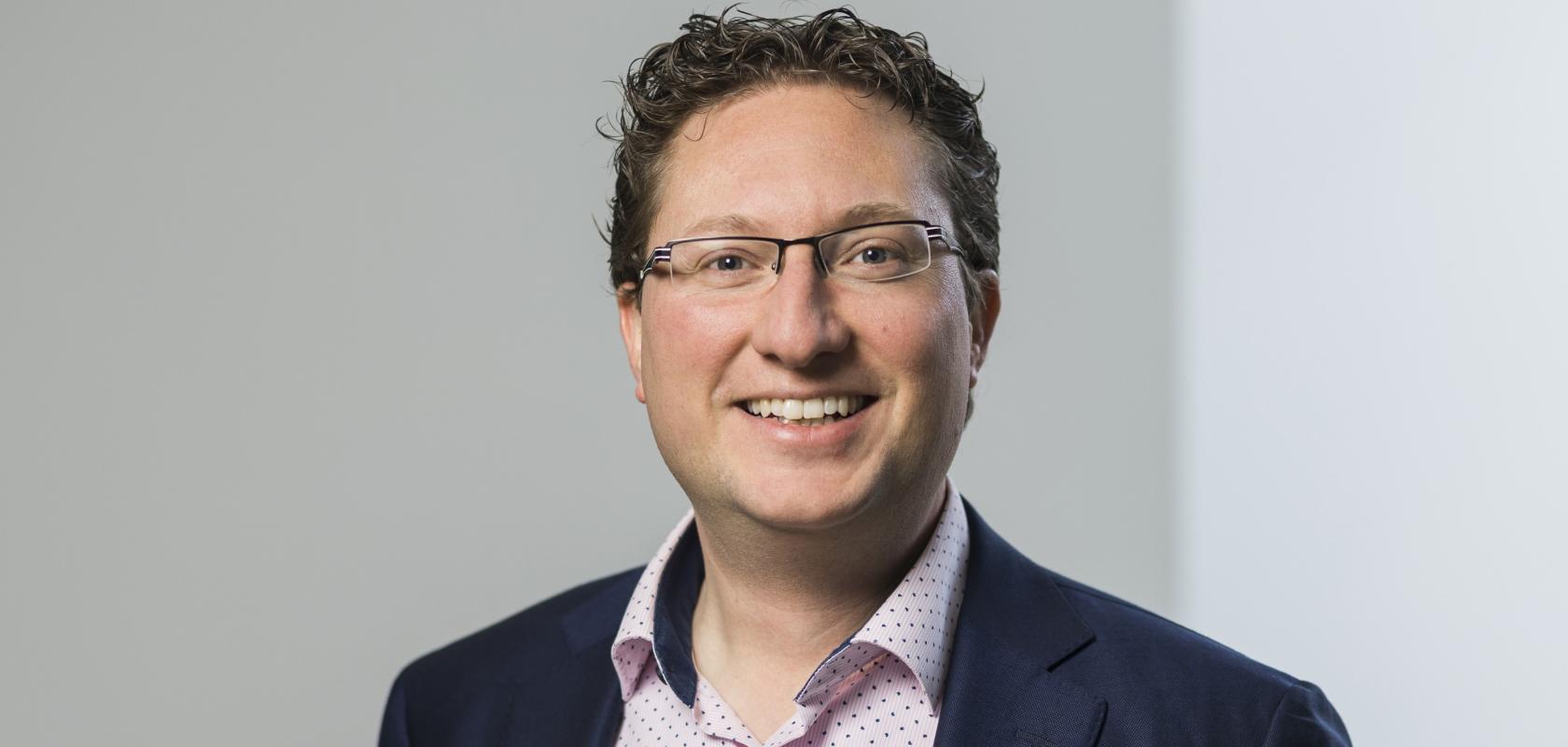 Luc Augustin received the M.Sc. and Ph.D. degree in Electrical Engineering from Eindhoven University of Technology. He is the CTO of SMART Photonics, where he is responsible for the  technology roadmap, strategy and R&D. His expertise is in photonics, fabrication and characterisation of InP photonic integrated circuits. Prior to SMART he worked at Solland Solar, Philips Research and Cedova, where he always has been active in the development, pilot production  and optimization of innovative technologies. He is board member of the IEEE Photonics Benelux  chapter, member of the JePPIX steering committee, and member of the Board of Stakeholders of  Photonics21.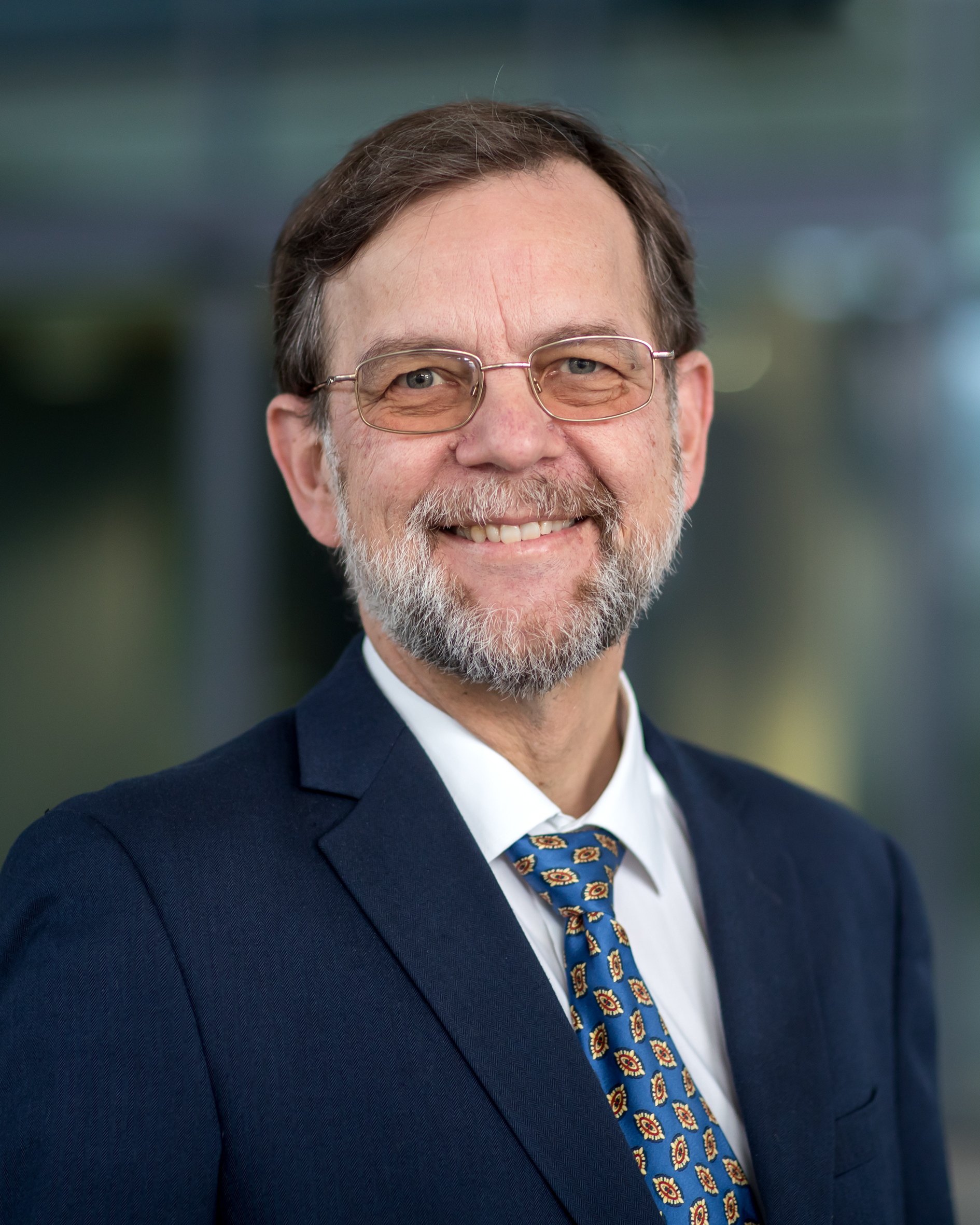 Peter Baltus was born on July 5th 1960 in Sittard, The Netherlands. He received his master's degree in Electrical Engineering from Eindhoven University of Technology in 1985, and his PhD degree from the same university in 2004. He worked for 22 years at Philips and later NXP in Eindhoven, Nijmegen, Tokyo and Sunnyvale in various functions, including research scientist, program manager, architect, domain manager, group leader and fellow in the areas of data converters, microcontroller architecture, digital design, software, and RF circuits and systems.  In 2007 he started his current job at the Eindhoven University of Technology as professor in high-frequency electronics. From 2007 through 2016 he was director of the Centre for Wireless Technology and as of 2017 he is chair of the integrated circuits group. He co-authored more than 200 papers and holds more than 20 patents.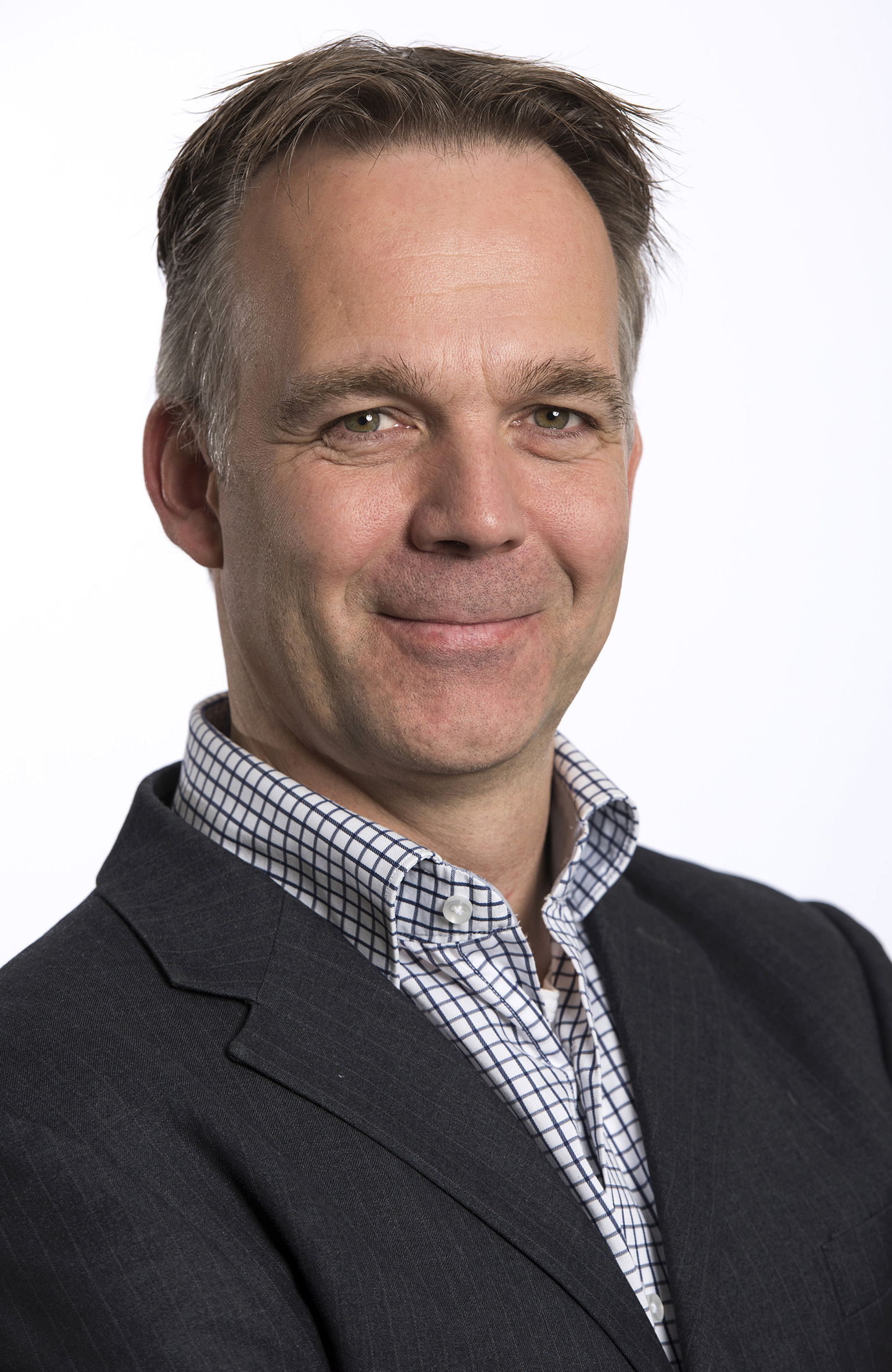 Brian de Bart graduated in 1995 from the Faculty of Electrical Engineering at Eindhoven University of Technology. In 1997 he obtained the title of 'registered technologic designer' at the same university in Information and Communication Technology.
After his studies he started working at Philips Semiconductors as a chip designer for digital TV and WiFi systems. In 2003 he moved with his family to Beijing, China to help set up a Joint Venture to design chips for the Chinese 3G mobile phone market. In 2005, after returning to the Netherlands, he made the transition from a mainly technical role to a role as Marketing Manager of smartphone chipset solutions. In 2013 he then made the switch to the Automotive semiconductor market. For 6 years, Brian was responsible for the System Basis Chip segment of the Product Line In-Vehicle Networking.
Since 2019, he is leading the "Automotive System Innovations" department, part of the Central Technology Office (CTO) of NXP Semiconductors. This team of approximately 40 highly skilled system engineers defines and develops innovative demo's, proof-of-concepts and system solutions using NXP automotive chips and software.
https://www.linkedin.com/in/briandebart/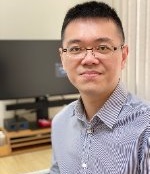 Jakey Blue is Associate Professor of the Institute of Industrial Engineering at National Taiwan University. He received his M.S. and Ph.D. in industrial engineering and mechanical engineering from National Taiwan University. Before joining NTU in 2019, Dr. Blue was in the faculty at École des Mines de Saint-Étienne (France) and worked on several European/ENIAC projects, such as IMPROVE, INTEGRATE, PRODUCTIVE4.0, and MADEin4. He is now establishing the Laboratory of Analytics on Knowledge Engineering (LAKE) under NTU-IIE. His current research interests include statistical machine learning, manifold learning, time-series analytics, explainable AI (XAI), knowledge graph modeling, and imbalanced data augmentation, particularly the applications to semiconductor and panel manufacturing sciences.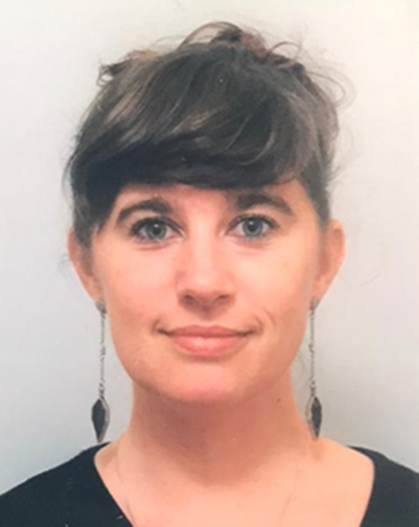 Wieteke de Boer is managing director of the Eindhoven Hendrik Casimir Institute of the Eindhoven University of Technology. The institute was established in September last year and has two main research pillars: quantum technology and integrated photonics. She obtained her PhD cum laude in experimental physics in nanophotonics,  after which she moved to New York City to do a postdoc at Columbia University in the field of neuroscience. Before starting at the TU/e, she worked for the Dutch Research Council (NWO).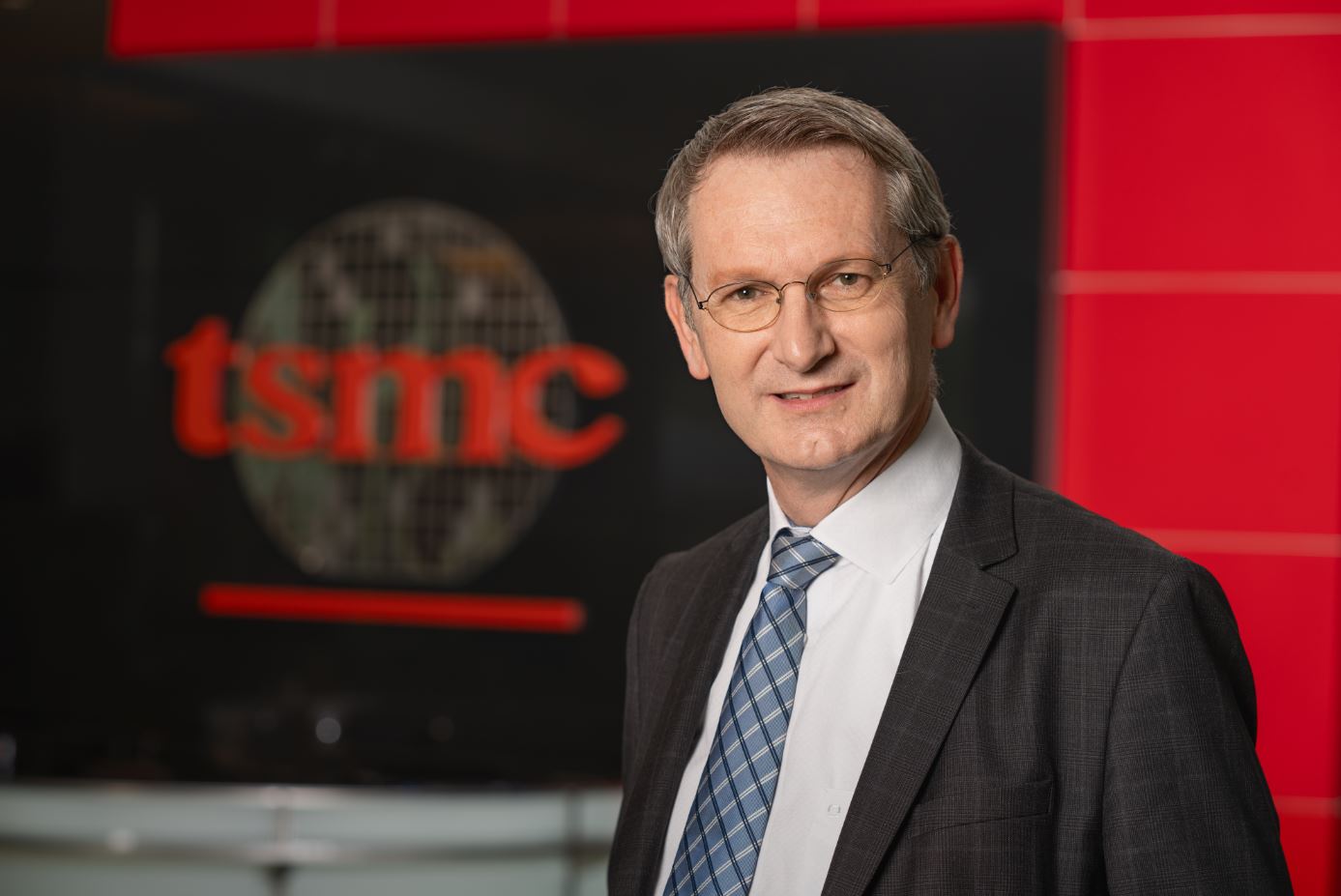 Mr. Paul de Bot, General Manger TSMC Europe
Mr. Paul de Bot joined TSMC in 2015, and after roles in account management, was appointed General Manager EMEA in 2022, responsible for the TSMC business in Europe and Israel. Mr. Paul de Bot started his career at Philips in the area of video technology, reaching the position of Chief Strategy Officer of the digital TV systems division of Philips. In 2003 he joined Philips Semiconductors (which later became NXP Semiconductors) as Vice President Strategy & Business Development for their consumer, automotive and identification businesses, respectively. Prior to joining TSMC, Mr. Paul de Bot had further executive roles in the software industry and in corporate finance.
Mr. Paul de Bot received his M.S. in EE and Engineering Doctorate in Telecommunications from Eindhoven University of Technology of The Netherlands, and his M.S. in Business Valuation from TIAS Business School of The Netherlands.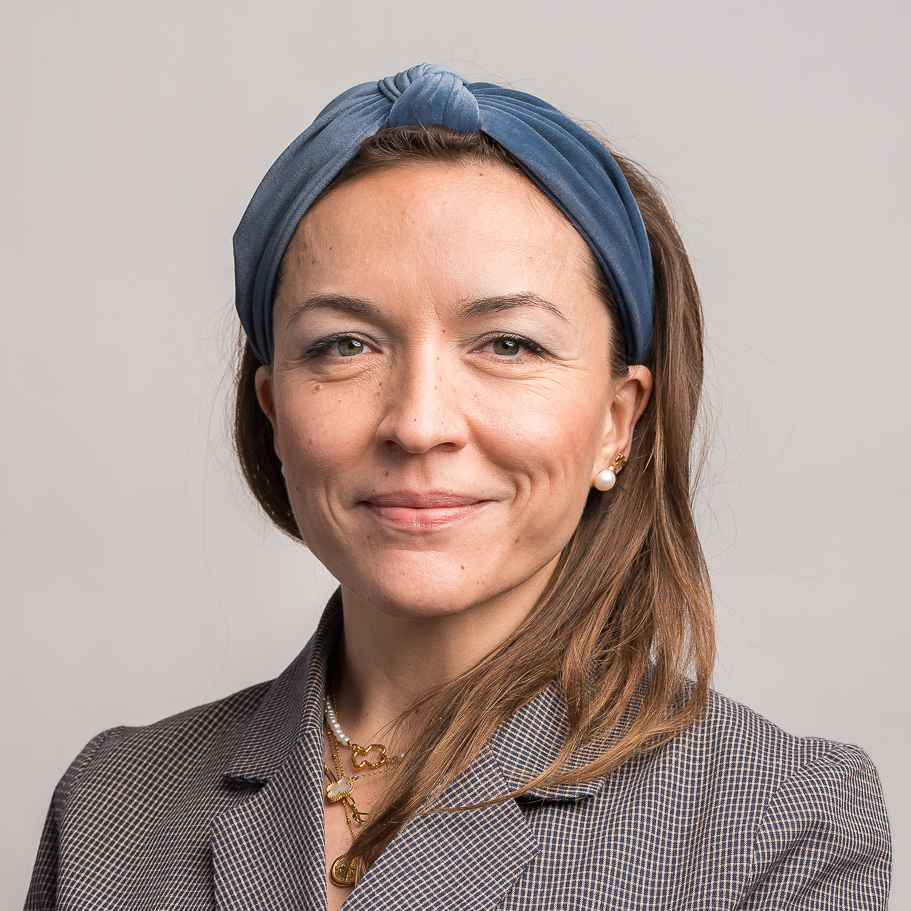 Dr. Nilufar Bulut
With over 15 years of professional experience in an international context and academia, Dr. Nilufar Bulut leads strategic partnerships and EU public affairs at PhotonDelta. In her current role, she works with a wide range of stakeholders from across the value chain of the photonic chip industry, as well as national and regional authorities in Europe and beyond. Establishing public-private partnerships, building a shared European vision and strategy, and promoting a stronger pan-European production capacity are some of the themes she focuses on. Dr. Bulut holds an MA in International Law from the University of Essex (UK), an MSc in Public Administration from Maastricht University and completed her PhD in Human Rights and Sustainability from the Sant'Anna School of Advanced Studies (Italy).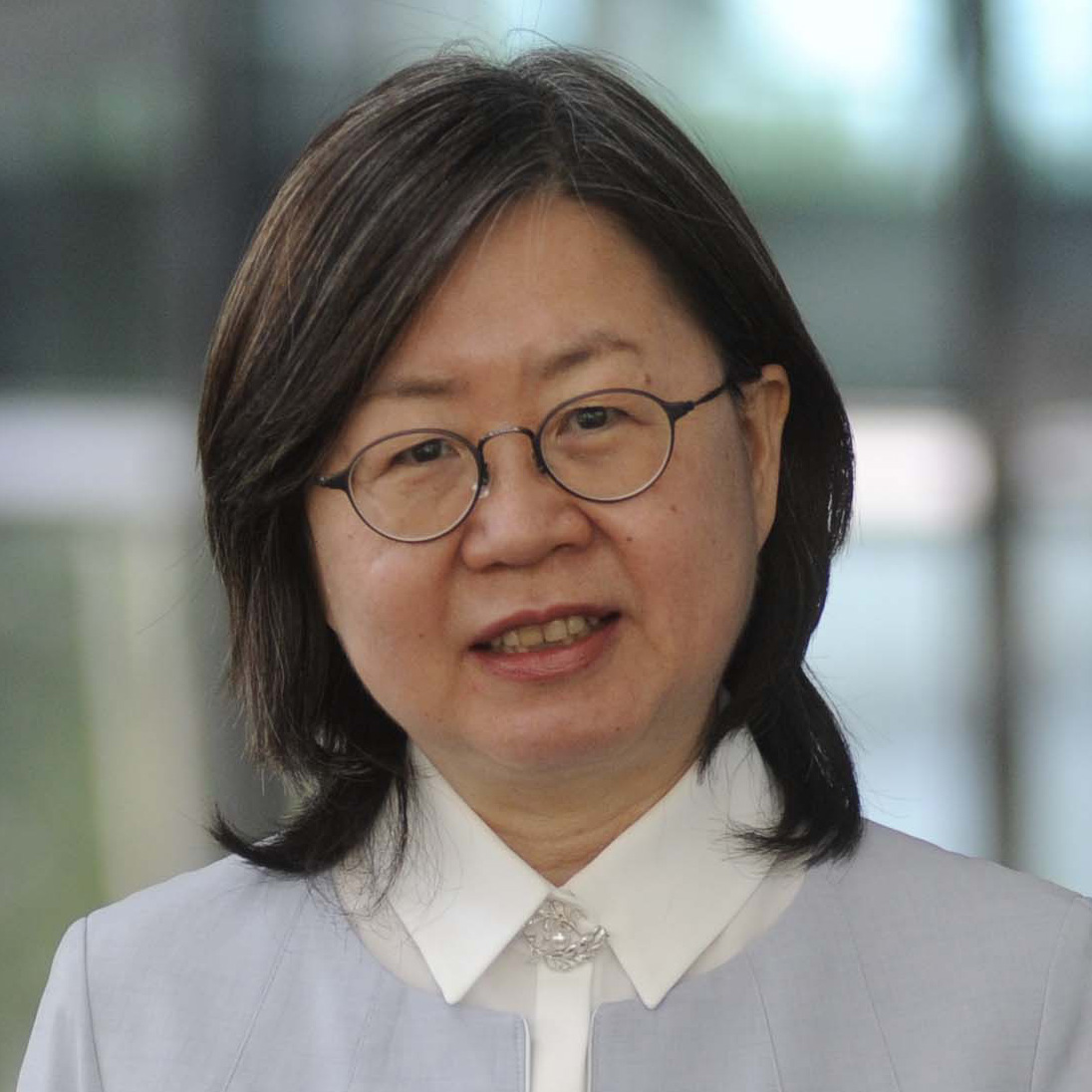 Lin-Lin Chen is Dean, Full Professor and chair of Design Innovation Strategy in the Faculty of Industrial Design at Eindhoven University of Technology, the Netherlands. She is editor-in-chief of International Journal of Design (www.ijdesign.org), a fully open access journal that she founded in 2007 and built into one of the top journals on design research. She was dean of the College of Design at Taiwan Tech from 2004 to 2010, president of the International Association of Societies of Design Research (IASDR) from 2017 to 2019, and has been a fellow of the Design Research Society (DRS) since 2006. One of her research focuses is on designing the experience of artefacts, from designing aesthetics of forms, to designing aesthetics of interactions, and more recently to designing aesthetic experience with intelligent, distributed, learning systems. In addition, she is interested in design as a strategy of innovation by ideating and visualizing future applications of emerging technologies.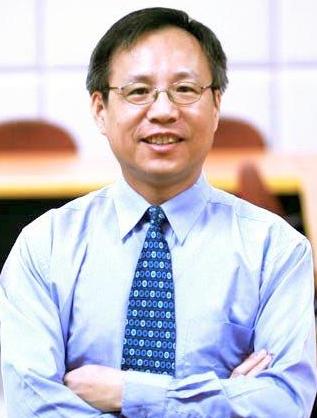 Tzi-Dar Chiueh was born in Taipei, Taiwan on in 1960. In 1983, he received B.S.E.E. degree from the National Taiwan University, Taipei, Taiwan. He also received M.S. and Ph.D. degrees in electrical engineering from the California Institute of Technology, Pasadena, California, in 1986 and 1989, respectively.
Since 1989, he has been at the Department of Electrical Engineering, National Taiwan University, where he is presently a Distinguished Professor and Dean of the Graduate School of Advanced Technology. In 2004-2007, he served as the Director of the Graduate Institute of Electronics Engineering in the same university. He has held visiting positions at ETH Zurich Switzerland in 2000-2001 and at State University of New York at Stony Brook in 2003-2004. His research interests include IC design for digital communication systems, neural network, and signal processing for bio-medical systems. Between November 2010 and Jan 2014, he served as the Director General of the National Chip Implementation Center Hsinchu, Taiwan. He also served as the Vice President of the National Applied Research Laboratories between 2015 and 2017.
Prof. Chiueh's teaching efforts were recognized twelve times by the Teaching Excellence Award from NTU. Prof. Chiueh was the recipient of the Outstanding Research Award from the National Science Council, Taiwan in 2004-007. In 2005, he received the Outstanding Electrical Engineering Professor from the Chinese Institute of Electrical Engineers (Taiwan), and was awarded the Himax Chair Professorship at NTU in 2006. In 2009, he received the Outstanding Industry Contribution Award from the Ministry of Economic Affairs, Taiwan. He received the Outstanding Technology Transfer Contribution Award from the Ministry of Science and Technology, Taiwan in 2016. He is the NTU Macronix Chair Professor in 2021. Prof. Chiueh is an IEEE Fellow.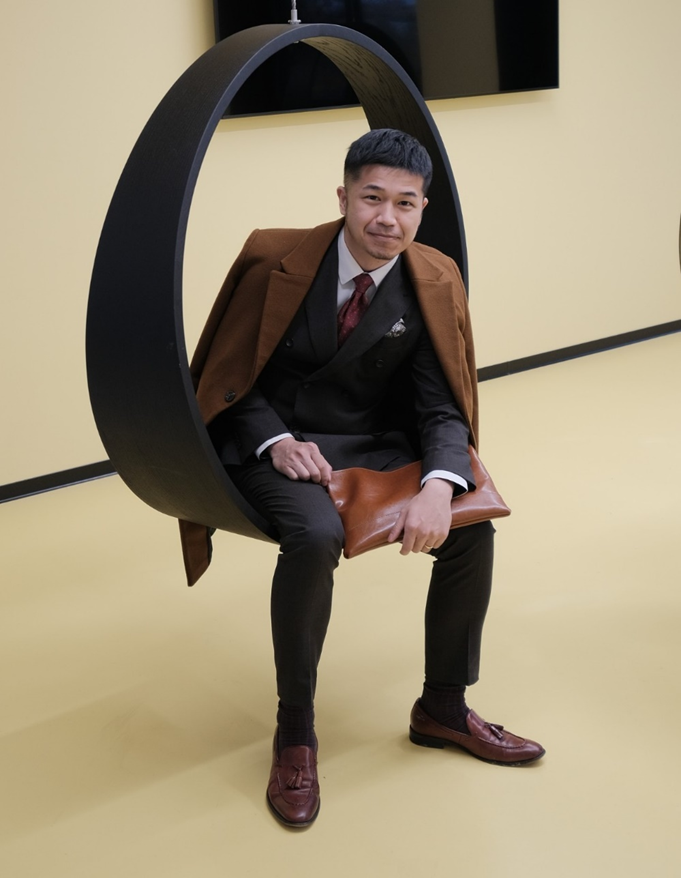 Dr. Chin-Han Chung, Head of Strategic Planning, Office of International Affairs, National Yang Ming Chiao Tung University, Taiwan.
Dr. Chung is currently an assistant professor at International College of Semiconductor Technology at NYCU with a research focus on the reliability of semiconductor devices and improving their robustness against radiation for space and nuclear facilities. He is also part of the Office of International Affairs in charge of inbound/outbound student internship and career arrangements, industry connections, and the facilitation of Mandarin learning for international students. Prior to these roles, he obtained his degree from the University of Tokyo, Japan, in 2018, working within the Japan Aerospace Exploration Agency (JAXA). His recent work can be found in IEEE Transactions on Electronic Devices, IEEE Transactions on Device and Materials Reliability, Applied Physics Letters, and the 2023 Radiation and its Effects on Components and Systems Conference (RADECS), an annual European conference for radiation-related studies.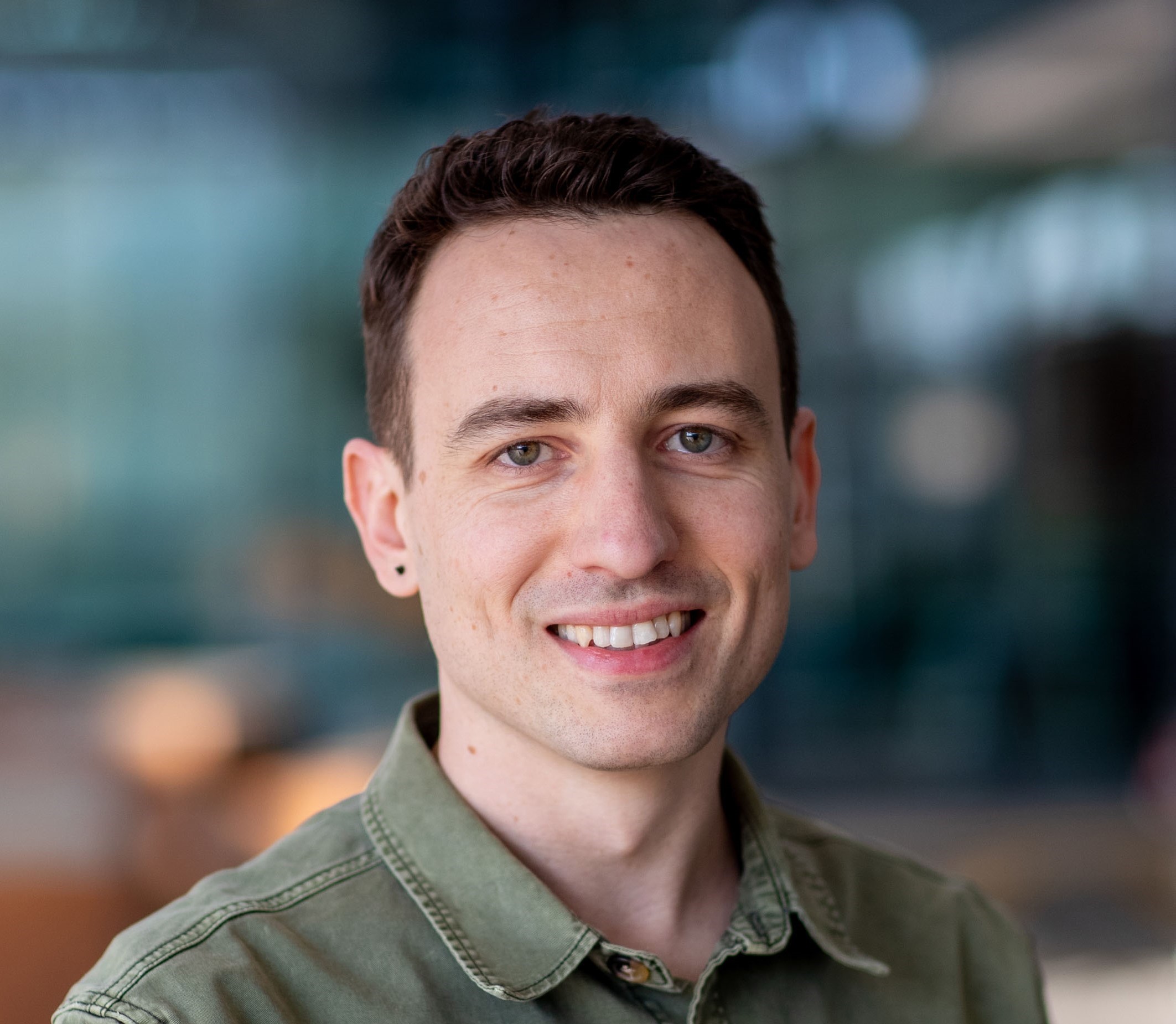 Dr. Federico Corradi is an Assistant Professor in the Electrical Engineering Department. His research activities are in Neuromorphic Computing and Engineering and span from the development of efficient models of computation to novel microelectronic architectures, with CMOS and emerging technologies, for both efficient deep learning and brain-inspired algorithms. His long-term research goal is to understand the principles of computation in natural neural systems and apply those for the development of a new generation of energy-efficient sensing and computing technologies. His research outputs find use in several application domains as robotics, machine vision, temporal signal processing, and biomedical signal analysis.
Dr. Corradi received a Ph.D. degree from the University of Zurich in Neuroinformatics and an international Ph.D. from the ETH Neuroscience Centre Zurich in 2015. He was a Postgraduate at the Institute of Neuroinformatics in 2018. From 2015 to 2018, he worked in the Institute of Neuroinformatics' spin-off company Inilabs, developing event-based cameras and neuromorphic processors. From 2018 to 2022, he was at IMEC, the Netherlands, where he started a group focusing on neuromorphic ICs design activities. His passion for research recently brought him back to academia while keeping strong ties with startups and companies.
He is an active review editor of Frontiers in Neuromorphic Engineering, IEEE, and other international journals. In addition, he currently serves as a technical program committee member of several machine learning and neuromorphic symposiums and conferences (ICTOPEN, ICONS, DSD, EUROMICRO).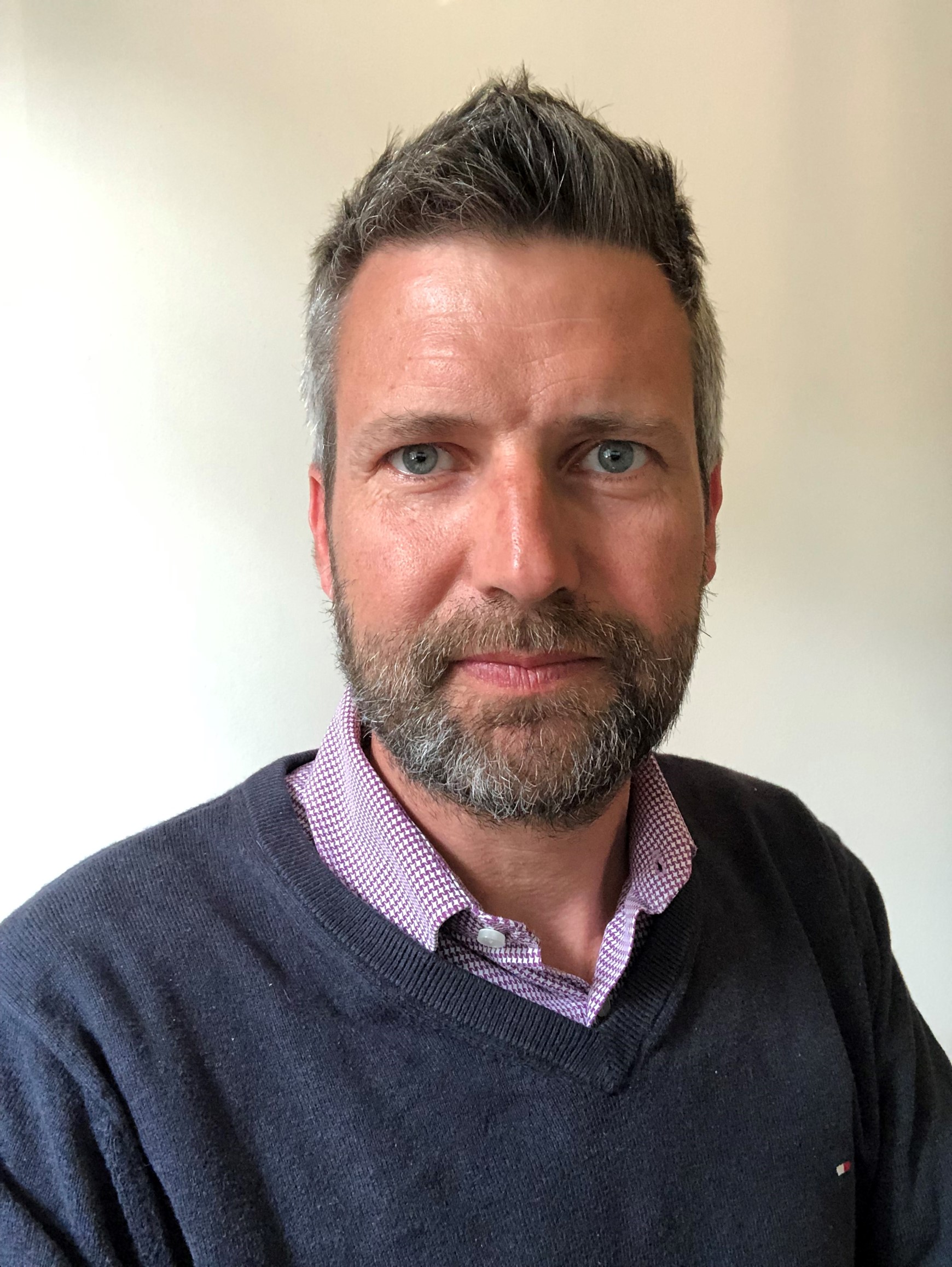 Dr. Alessio Filippi, Fellow, Radio Frequency Processing Business line, Eindhoven, Netherlands
Dr. Alessio Filippi has been with NXP since 2012, and is currently Fellow in the business line Radio Frequency processing. He is part of the Innovation team and manages and contributes to the long term program on digital algorithms and advanced waveform for automotive radar. He holds 20 US patents, and has authored or co-authored over 25 peer-reviewed papers.
Dr. Filippi holds a Doctorate degree in Electronic Engineering from the University of Kaiserslautern, Germany and a Master degree in Telecommunication Engineer from the University of Padova, Italy.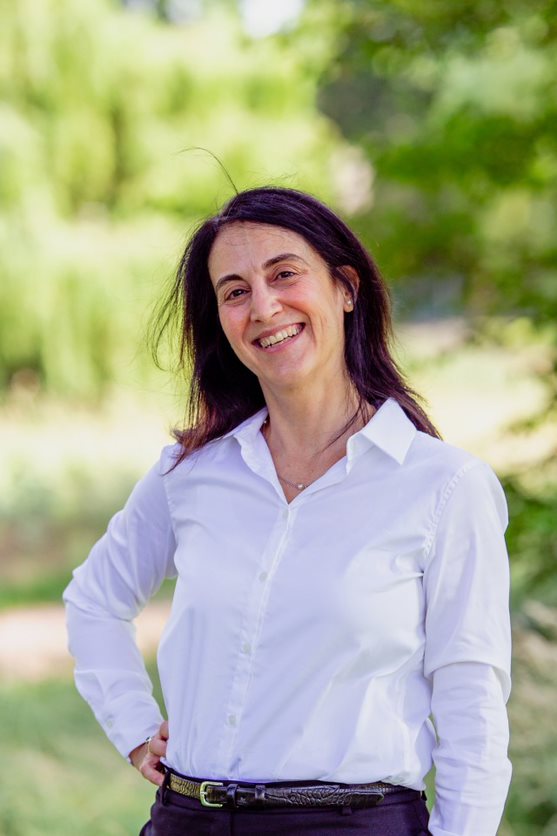 Marcella Gagliardo is the Business Development Manager for Electronics, Physics and Photonics at The Gate. In her role, Marcella is responsible for coaching of deep-tech startups, building long lasting and powerful academia-industry collaborations and setting technology transfer business deals with strategic partners. With a well-established scientific background in applied materials and chemistry of the interfaces, she served as (open) innovation manager and product development manager in the chemical industry driving brand innovation and maximizing operational excellence and strategic procurement. Marcella holds a PhD from Utrecht University, specialized in organometallic materials and catalysis, and before stepping into industry she worked as researcher at Groningen University and Stockholm University and at the Energy Research Centre of the Netherlands (today TNO Energy Transition).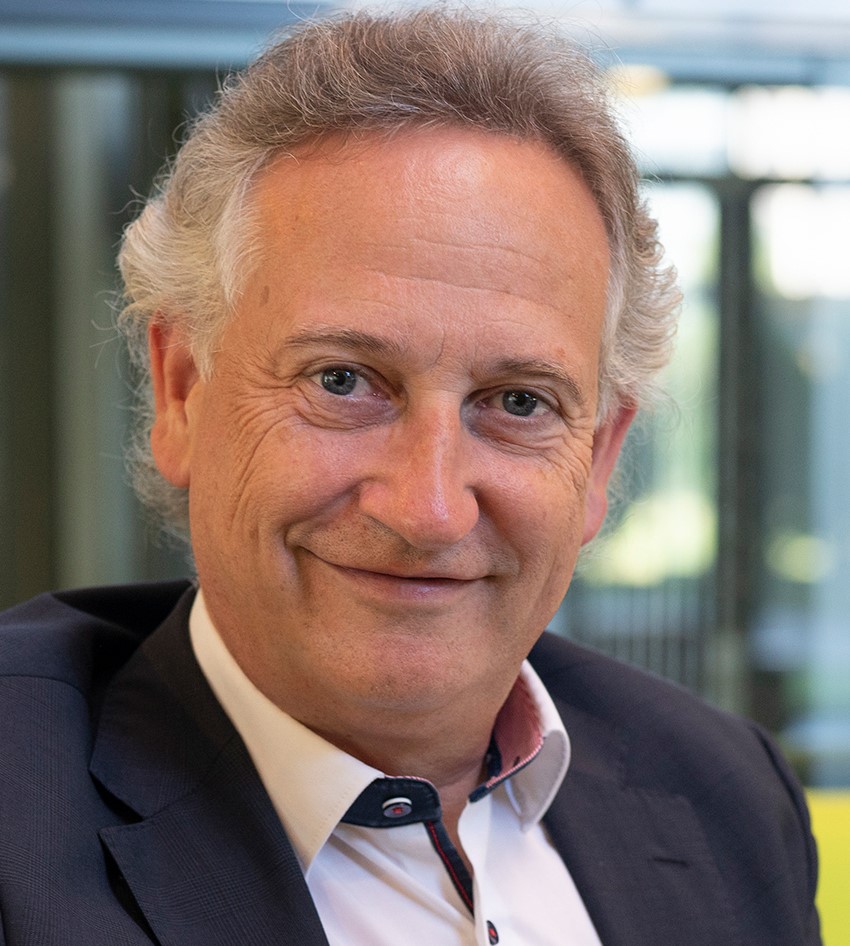 Mr. Maurice Geraets, Executive Director NXP Semiconductors Netherlands
Maurice Geraets MSc MBA is Executive Director NXP Semiconductors Netherlands. He has 30 years of experience in the IT and electronics industry and works at NXP Semiconductors since 2002. Next to his role at NXP, Maurice is active in the governance of the 1 billion USD Dutch SmartwayZ program, is board member of several associations on automotive and mobility, is member of the Corporate Partnership Board of the OECD International Transport Forum and is member of the management committee of the European industry association AENEAS.
Mr. Geraets holds an Executive MBA degree and a Master of Science degree in Computer Science. Mr. Geraets is Dutch and was born in 1968.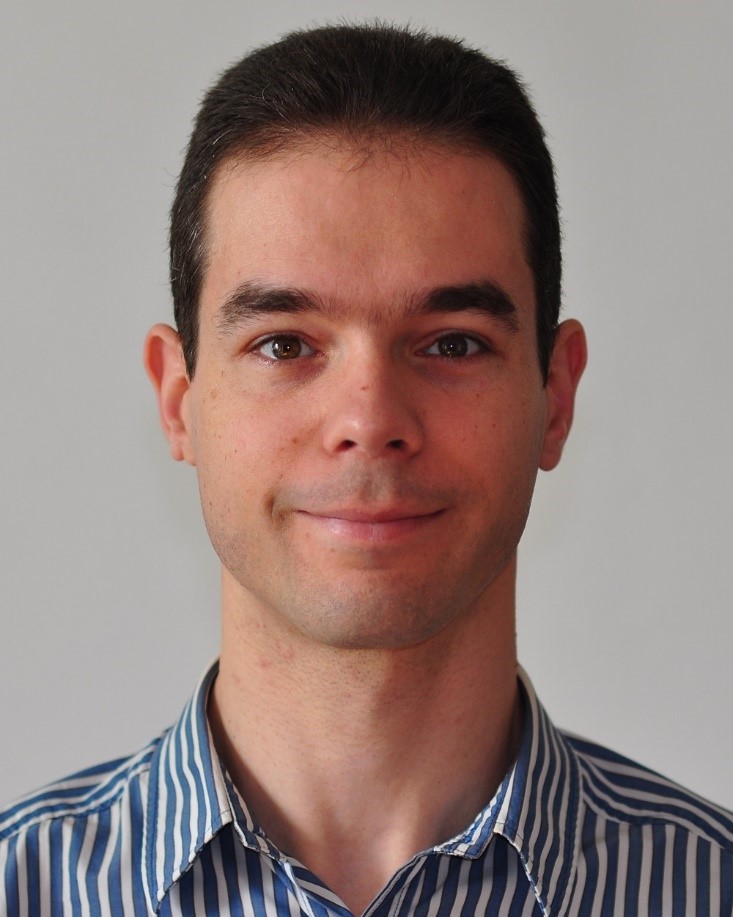 Pieter Harpe received the M.Sc. and Ph.D. degrees from the Eindhoven University of Technology, The Netherlands. He spent several years as researcher at imec, The Netherlands, and joined Eindhoven University of Technology in 2011, where he is currently an Associate Professor on low-power mixed-signal circuits. Dr. Harpe is analog subcommittee chair for the ESSCIRC conference, TPC member for A-SSCC, and SSCS CONFedu program chair. He served as ISSCC ITPC member, SSCS Distinguished Lecturer, JSSC guest editor, SSC-L guest editor, and co-organizer for the AACD workshop. He is a Senior Member of the IEEE and recipient of the ISSCC 2015 Distinguished Technical Paper Award.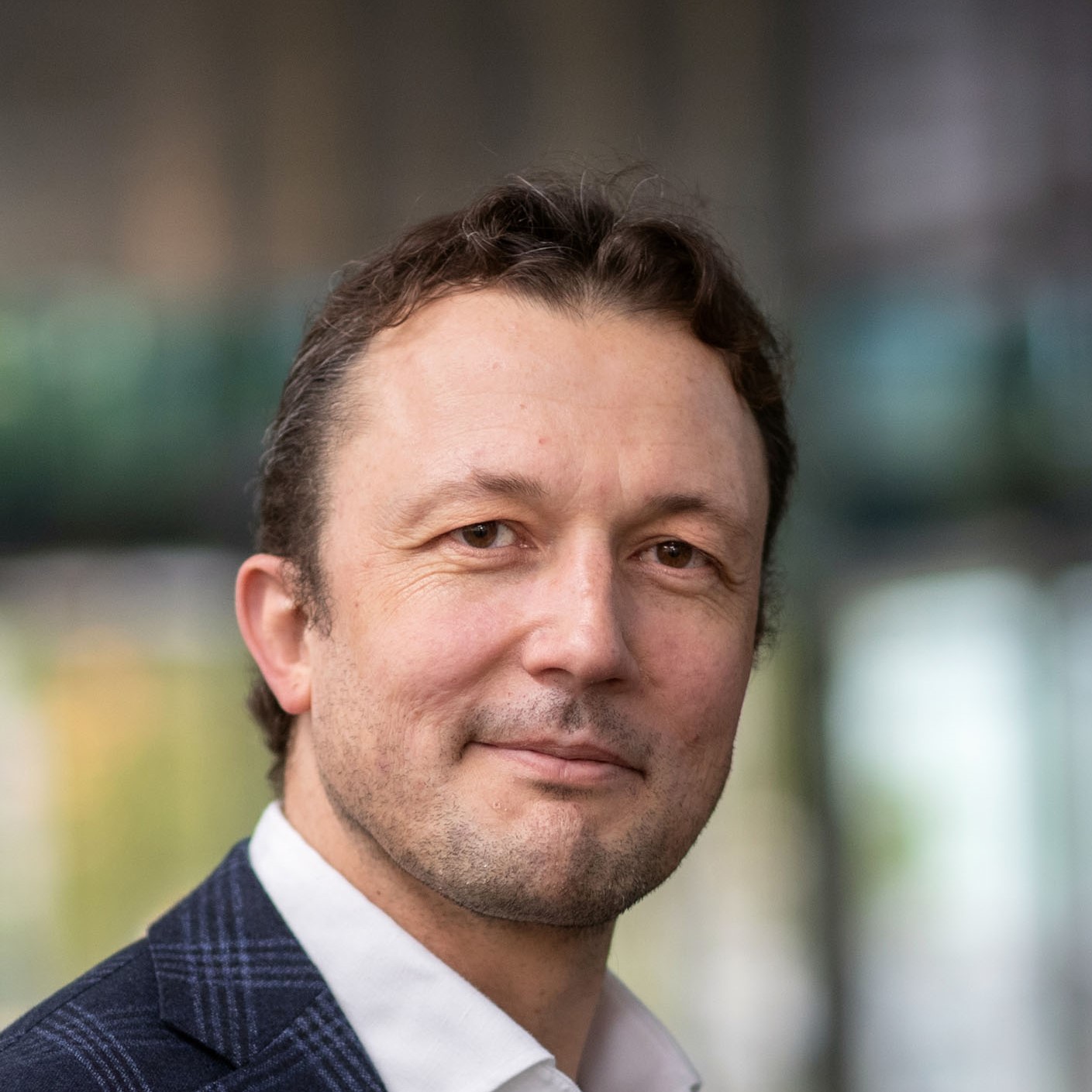 Martijn Heck has a PhD in electrical engineering from Eindhoven University of Technology, the Netherlands, on the topic of photonic integration, where he is currently a full professor (since 2020) and the Scientific Director of the Eindhoven Hendrik Casimir Institute (since 2021). Previously, he was a postdoctoral researcher at the Free University of Amsterdam (2008-2009) and the University of California Santa Barbara, US (2009 – 2013), and an Associate Professor at Aarhus University, Denmark (2013 – 2020). His research is focused on photonic integration, from technology development, including heterogeneous integration techniques, to applications in sensors, microwave and terahertz photonics, quantum technology and chip-to-chip and on-chip interconnects.
Webpage link: https://research.tue.nl/en/persons/martijn-jr-heck
LinkedIn: https://www.linkedin.com/in/martijnheck/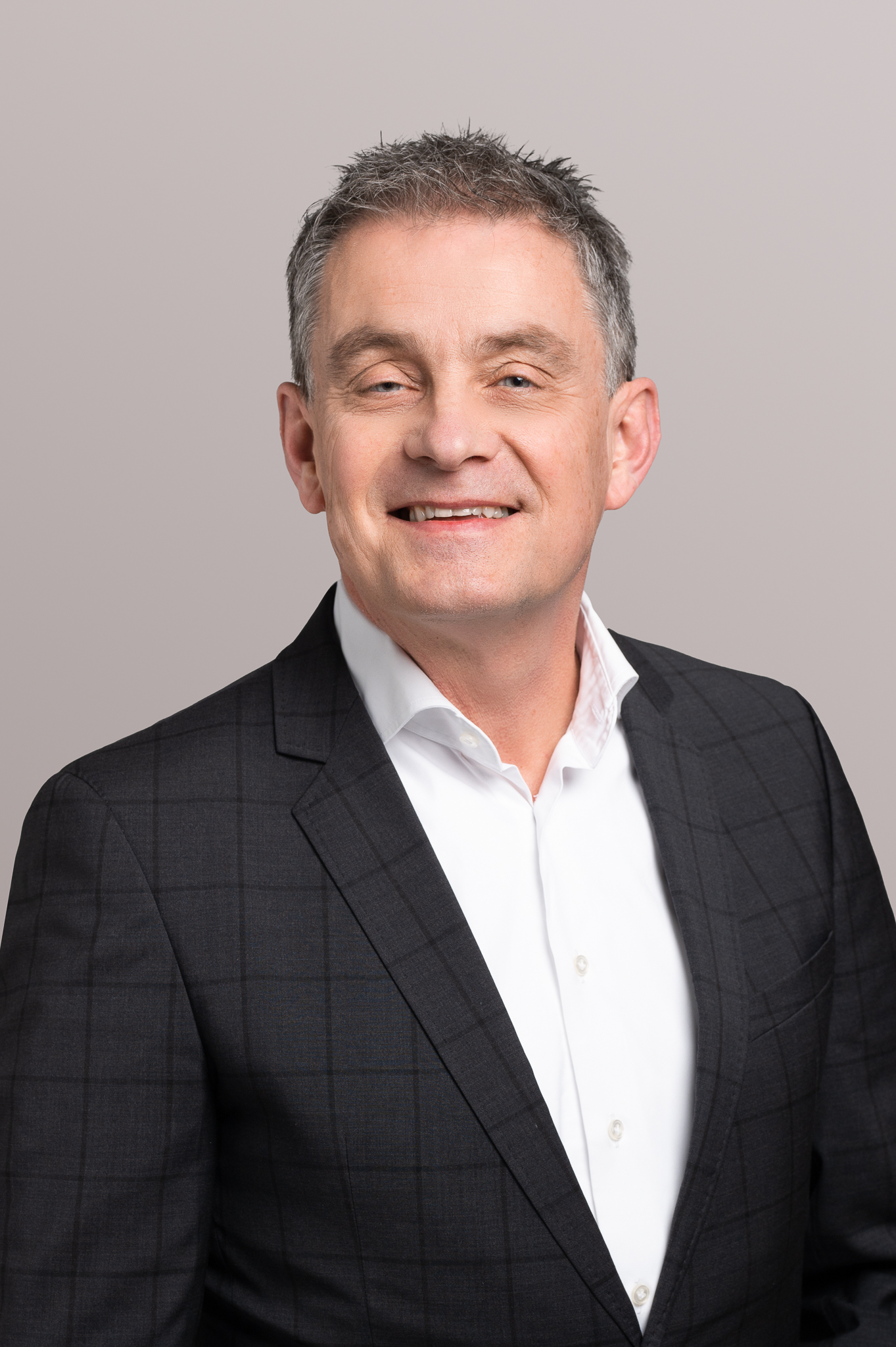 Ir. Ruud van Heur is the Human Capital Programme Manager at PhotonDelta, and he has been serving as the Chairman of the Investment Committee of PhotonDelta and as the Vice President of the Supervisory Board of Teesing Group the past few years. With a significant background in education, he also holds the position of Assistant Professor at Delft University of Technology and is a member of the supervisory board of GO College, along with being involved in various examination committees of HBO educational institutions, among other roles. His expertise lies in building bridges between science and business to educate and attract talent, fostering industry growth through strategic connections.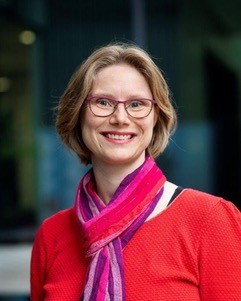 Marleen van Heusden obtained her MA in Communications from the Vrije University in Amsterdam in 2003. She started her career in international education and international relations in 2004 and since 2022, she is Program Manager International Affairs at TU/e. During her career at TU/e, she has been focusing on international strategy, international partnerships, alliances and networks, China relations, and knowledge security.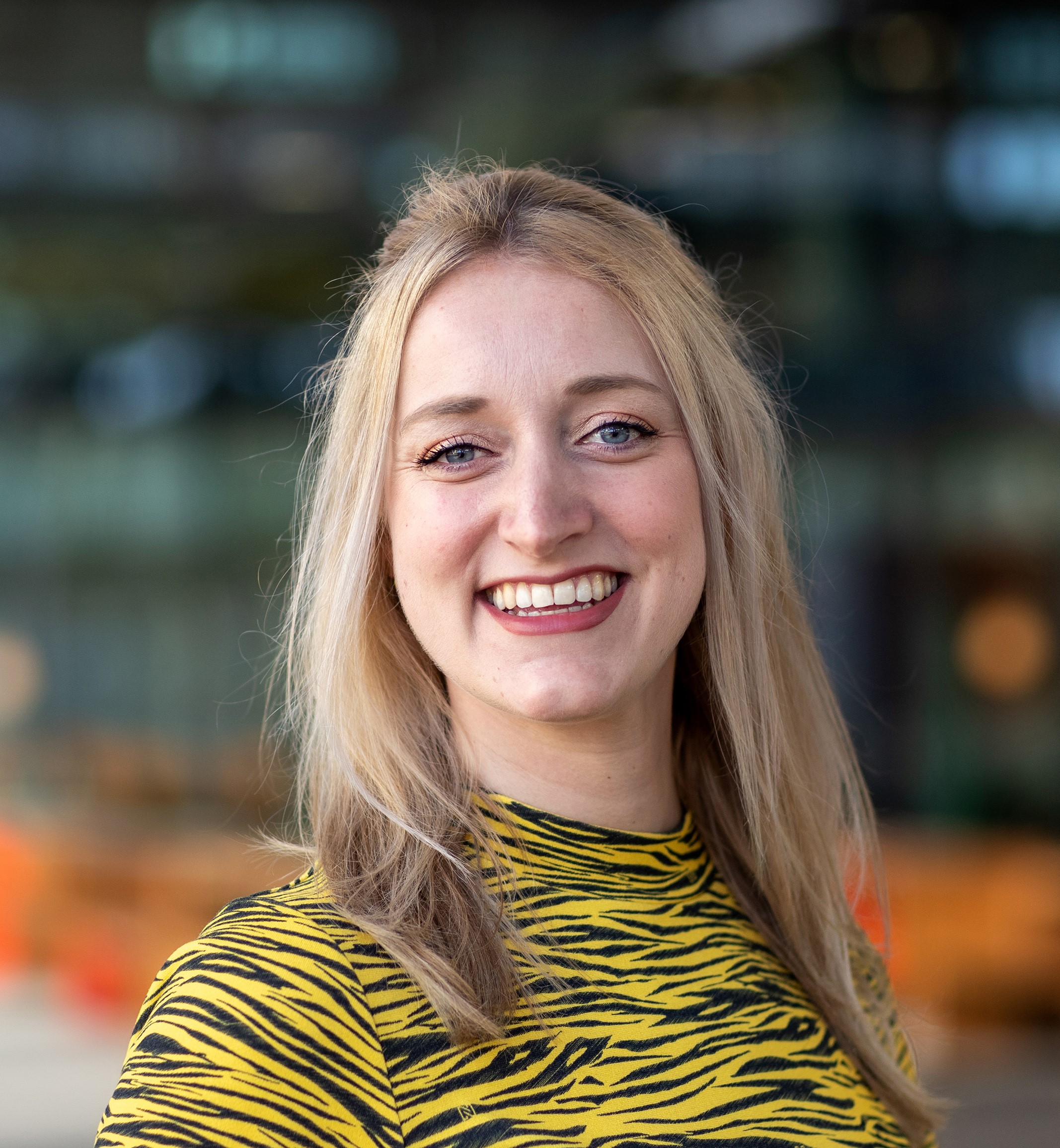 Anne Jeuken is office support employee of the department of Industrial Design at Eindhoven University of Technology since 2019.
She has a degree in marketing and communications. She is currently pursuing part-time studies in Applied Psychology in addition to her job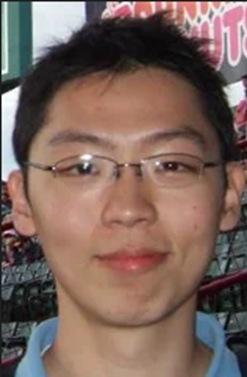 Kuo-Hsing Kao 高國興 is an Associate Professor of Electrical Engineering at NCKU, Taiwan, and a visiting scholar of quantum computing at imec, Belgium. He worked as a joint-appointment researcher at the National Center for High-Performance Computing, Taiwan, from 2015 to 2020. His research interests include advanced device technology, material modeling, and device simulation, device electrical characterization at cryogenic temperatures, and cryogenic devices for high-performance computing and quantum computing. One of Dr. Kao's most important research results in the last 5 years is about the electronic controller of a quantum processor and about a potential solution to random dopant fluctuation (RDF) of nanoscale MOSFETs, with cryogenic CMOS (cryo-COMS), as a promising candidate of the controller. He teaches Quantum Physics, Solid-State Physics, Numerical Simulations of Semiconductor Devices, and Cryogenic Electron Devices at NCKU EE.
Dr. Kuo-Hsing Kao received his Ph.D. in Electrical Engineering from KULeuven/imec, Belgium, in 2013, his M.Sc. in Electrophysics from NCTU, Taiwan, in 2008, and his B.Sc. in Physics from NCHU, Taiwan, in 2005.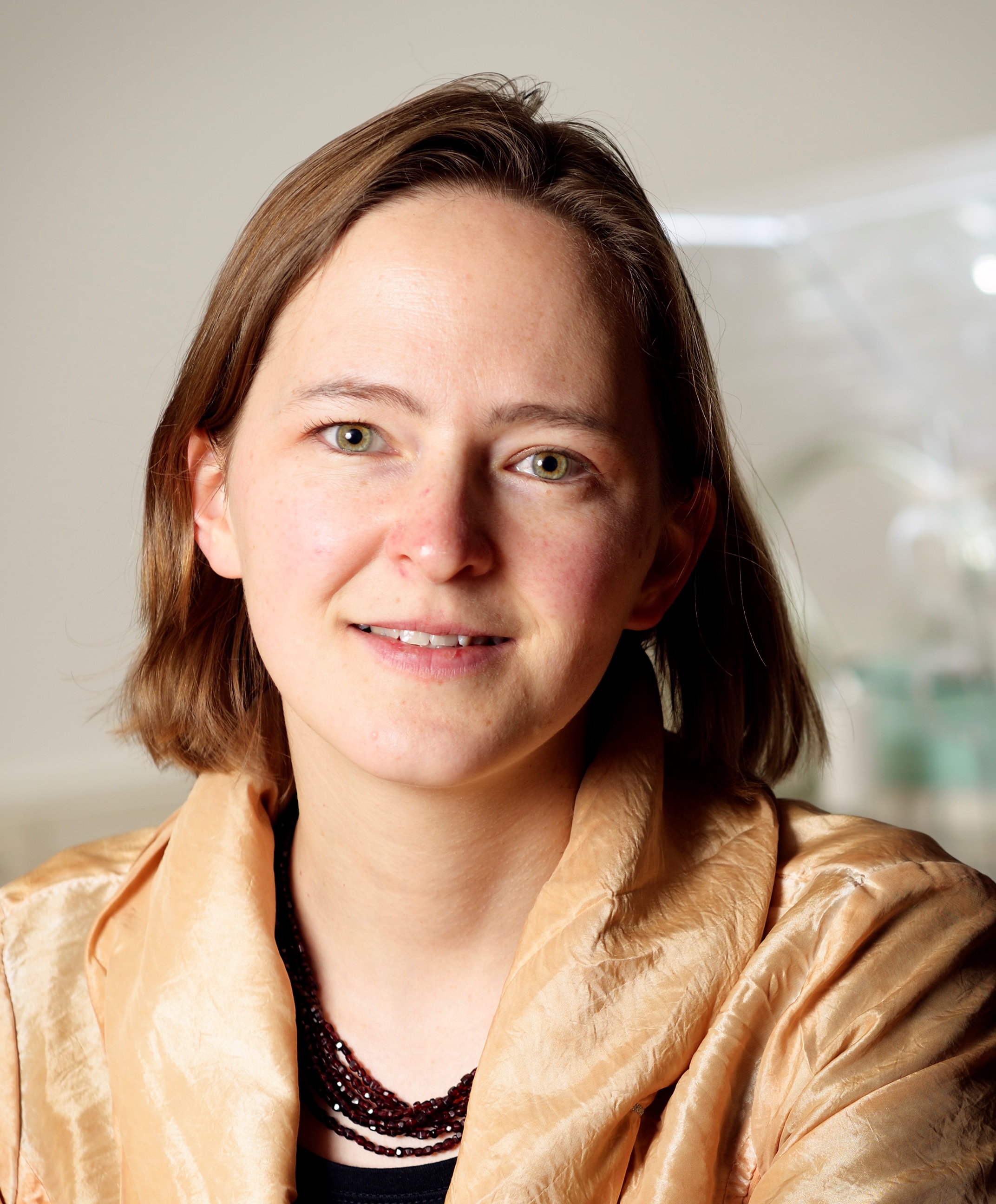 Marion Matters-Kammerer is full professor, vice-dean and education program director of the Department of Electrical Engineering at Eindhoven University of Technology.
Her area of expertise includes milimeter-wave to Terahertz integrated circuit design and systems integration as well as high-speed electronic circuits for photonic communication.
Matters-Kammerer received her PhD from RWTH Aachen (Germany) in 2006 for her work on integrated electronics in multi-layer, multi-material ceramic substrates. In 1999 she joined Philips Research where she worked on highly integrated circuits for mobile communication and radar. In 2009 and 2010 she was lecturer and guest professor at the Department of Electrical Engineering at RWTH Aachen (Germany). In 2011 she became Associate Professor at the Eindhoven University of Technology on (Sub-) millimeter-wave and THz circuits and systems. In July 2017 she was appointed full professor.
Matters-Kammerer is founding member of the Centre for Terahertz Science and Technology Eindhoven (CTSTe) and was coordinator of the THz research program in the Center for Wireless Technology Eindhoven (CWTe). In 2019 she co-founded the company TeraNova to facilitate the commercialization of research outcomes. She has participated in European and Dutch research projects in various roles, among which 3DmicroTune, ULTRA, WIPE, BROWSE, Photronics, Premiss, SmartMobility and Synergia.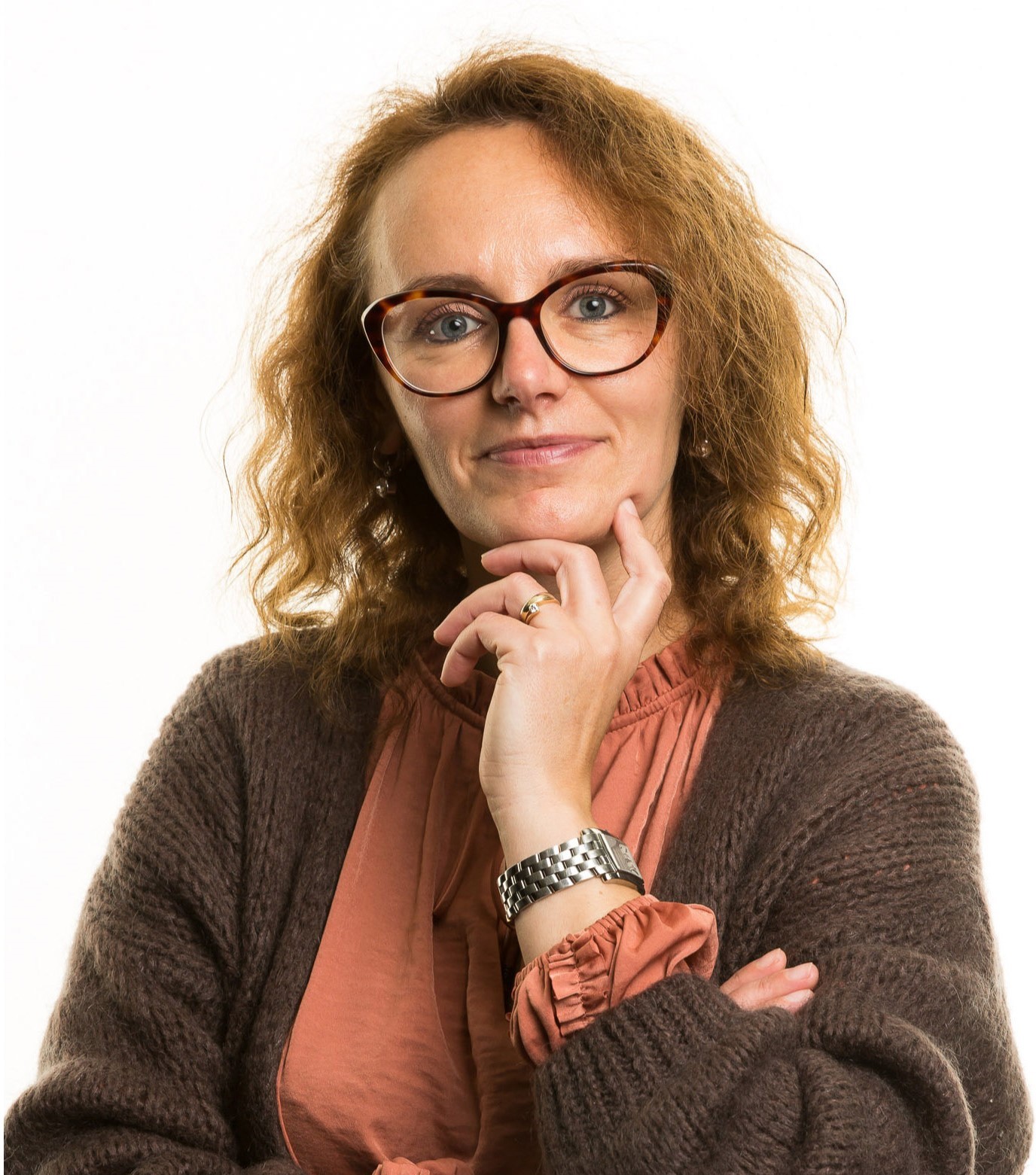 Delia Mitcan joined the Eindhoven University of Technology in January 2023, holding the position of University Representative in the Brussels European environment. After obtaining her M.Sc. from Erasmus University Rotterdam in Public Management, she has fulfilled several positions, both in public and private sector. She has over 15 years of experience active in various functions involving topics of European interest, such as innovation and sustainability in energy and mobility.In her current function Delia acts as bridge builder between policy priorities of the university and Brainport Eindhoven Area and those of the European Union, when it comes about education, research and valorization on, for example, semiconductors, energy transition and AI systems.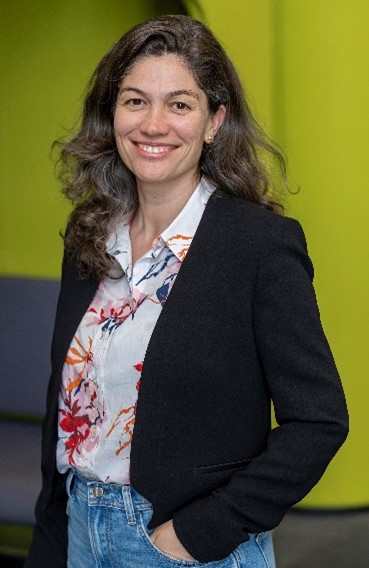 Clara Otero Perez (Senior Director of System Marketing, NXP) has over 20 years of experience in the automotive semiconductor industry. Shortly after she graduated with a Master of Science in Physics she started working at Philips Research and later continued growing her career at NXP in various leading R&D roles. In her previous roles, Clara was a leading driver behind NXP's company-wide system strategy and drove progress across the company on envisioning, defining, developing and releasing a broad set of automotive system solutions and automotive innovations. Most recently she took over the role as Sr. Director of System Marketing, responsible for Vertical Marketing and System Solutions, focusing on maximizing impact and creating and executing comprehensive system solutions and vertical marketing strategies.
Clara also holds leadership roles for the Eindhoven Site Management and as a Board Member for NXP's European Women's Leadership team.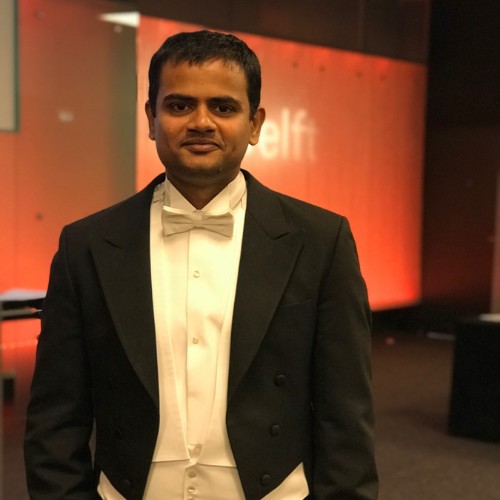 Syam Parayil Venugopalan has been working at ASML Technology Research for almost 5 years. He devoted the first 4 years as a researcher in semiconductor process technology and integration, where he was involved in creating predictive models and analyzing experimental data to develop optimal solutions for patterning and metrology, which enables customers to continue the transistor device shrinkage.
For the past 2 years he has been devoting attention to researching emerging technologies and scaling engines. This includes identifying opportunities within and outside ASML's core in market or technology. His job involves scouting for fab equipment opportunities with focus on demonstration of feasibility.

2014-18 – PhD in Material Science, TU Delft
2018-Present – ASML Research
2018-2022 – Researcher Process Technology (Litho, Etch, Depo …)
2021-Present – Researcher Emerging Technology (Future devices, Architectures, 3D Integration)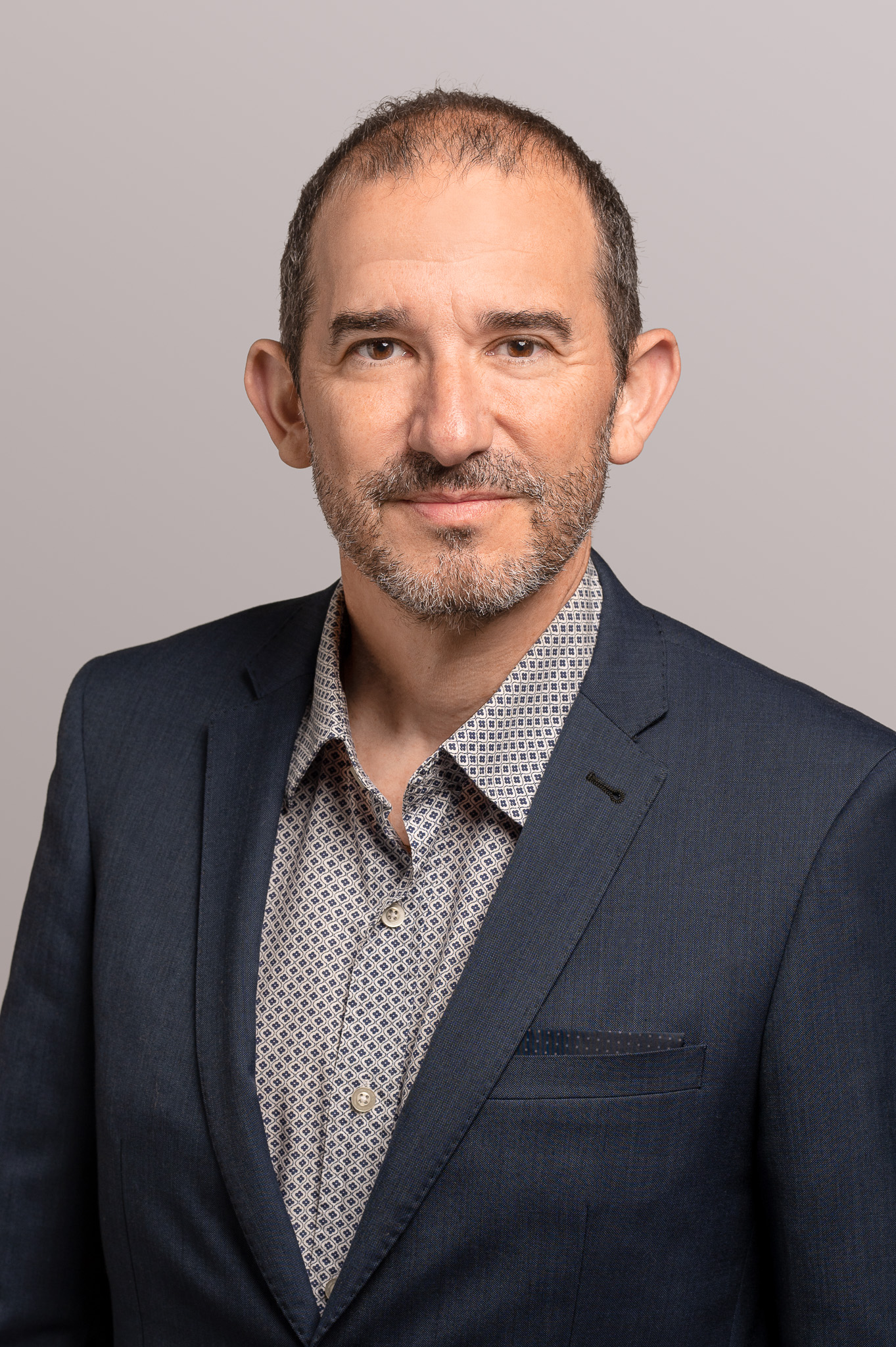 Dr. Oded Raz serves as the Scientific Program Director at PhotonDelta and as Associate Professor for advanced photonic solutions at Eindhoven University of Technology. Dr. Raz earned his PhD from Tel Aviv University in 2008. With over 20 years of experience in the high tech industry and academia, he previously held positions with Chromatis, Lucent, and Corrigent Technologies. Since  2008, he has been a valuable staff member at TU/e, now chairing the electro-optics communications  group. Joining PhotonDelta in 2022, Dr. Raz spearheads the scientific program for the Growth Fund  project and contributes to the CTO team.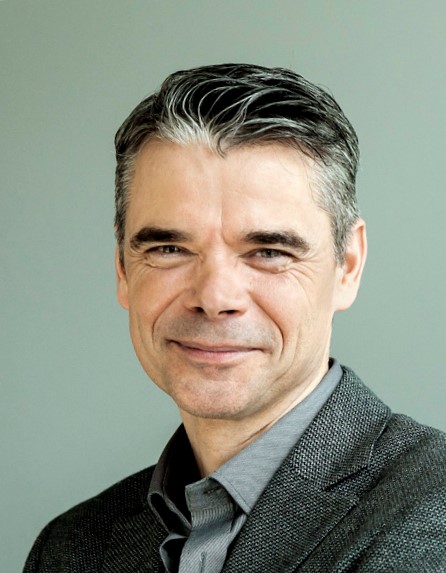 John Smeets is Program Director part of NXP CTO Office covering Chief Technology Office program planning, Long Term Innovation and University Research programs.
30 plus years experience in Innovation program and project management covering all aspects of the funnel from scouting/research until consumer product development.
Active in consumer electronics, components and semiconductor industries. Worked with end-customers and internal customers.
Responsibilities from proof of concept until manufacturing release of new product.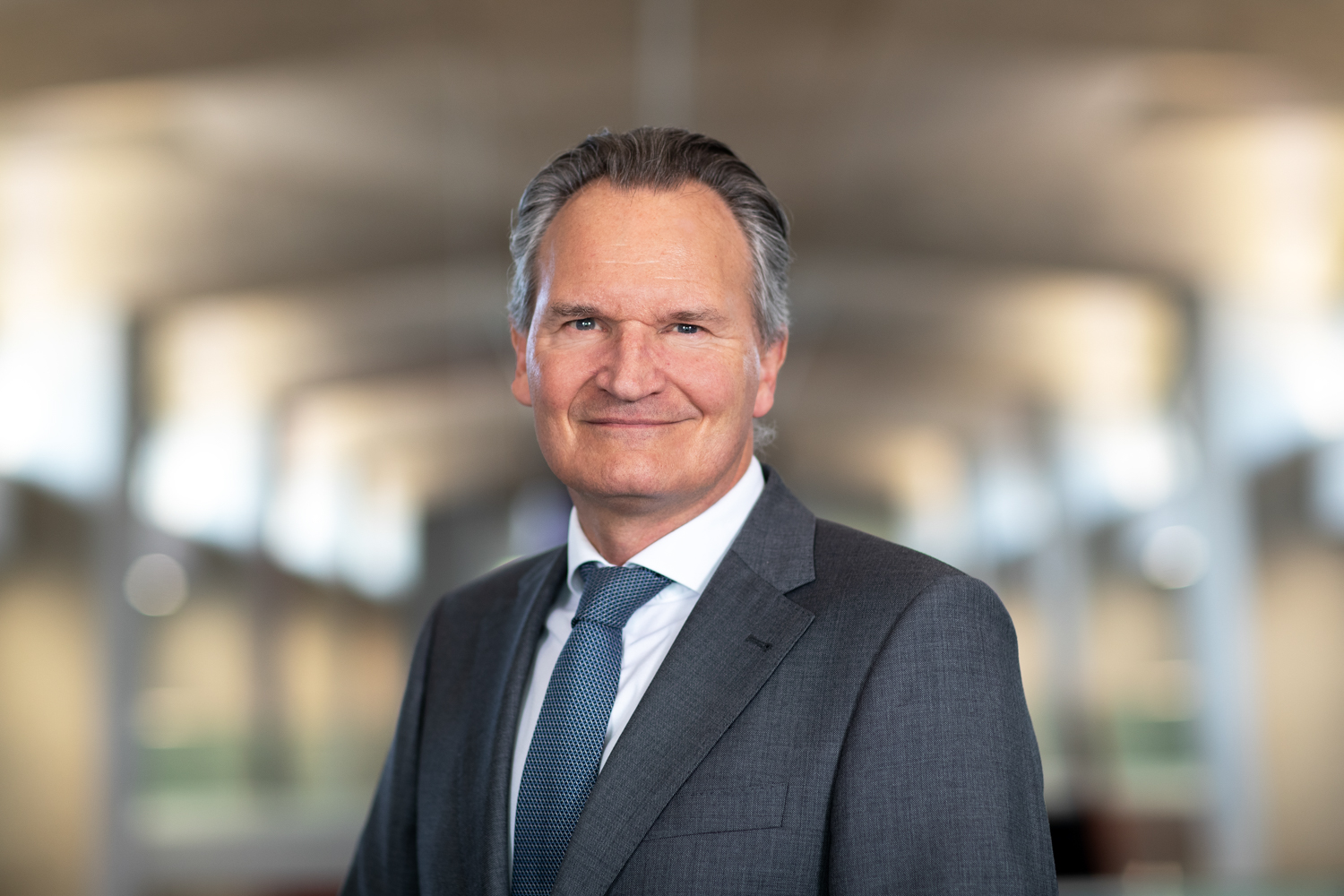 Robert-Jan Smits is the President of the Eindhoven University of Technology (since May 2019). Prior to this, he was the Director-General of Research and Innovation at the European Commission (2010-2018). In this capacity he was the architect of Horizon 2020, the 80 billion EU Research and Innovation program. Smits has also been instrumental in shaping the successor program Horizon Europe (budget: 95 billion). In his last year in Brussels,  Robert-Jan Smits was the Open Access Envoy of the European Commission and developed concrete policy proposals aimed to ensure that all academic publications resulting from publicly funded research are widely available and accessible through Open Access.

Smits has received several recognitions and awards for his contribution to European science and innovation. He received the Academy Medal of the Royal Dutch Academy, the Excellence in Global Science Award in South Africa, the Medal of Honour of the KU Leuven. He holds an honorary degree from Edinburgh University, is a honorary member of Academia Europaea and is a Fellow of the International Science Council.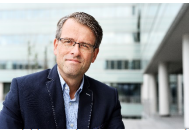 Bart Smolders was born in Hilvarenbeek, the Netherlands in 1965. He received his M.Sc. and Ph.D.  degree in Electrical Engineering from the Eindhoven University of Technology (TU/e) in 1989 and 1994, respectively. From 1989 to 1991, he worked as an IC Designer at FEL-TNO, The Hague. From 1994 to 1997, he was a Radar System Designer with Thales, the Netherlands. From 1997 to 2000, he was project leader of the Square Kilometer Array (SKA) with the Netherlands Foundation for Research in Astronomy (ASTRON).
From 2000 to 2010, he has been with NXP (formerly Philips) Semiconductors, The Netherlands, responsible for the innovation in the RF business line. Since 2010, he is a full-time professor at the TU/e in the Electromagnetics Group with special interest in antenna systems and applications. He currently leads several research projects in the area of integrated antenna systems operating at frequencies up to 300 GHz for several application domains, including 5G/6G wireless communications, radar sensors and radio-astronomy. In particular, he is one of the initiators of the FNS-6G growth-fund project. He is also co-founder of the start-up company ANTENNEX. He is junior-past chairman of the IEEE Benelux section and past-chair of the NERG (Nederlands Radio- en Elektronica Genootschap).
He is Chairman of the SWAN (Stichting Wetenschappelijke Activiteiten van het Nederlands URSI Committee) and member of the Advisory Board of ASTRON. Next to his research activities, he is the dean of the Electrical Engineering department of the TU/e. He has published more than 250 papers. More details can be found at: https://www.tue.nl/en/research/researchers/bart-smolders/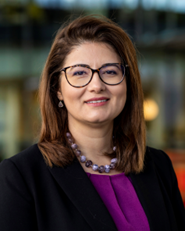 Aida Todri-Sanial received the B.S. degree in electrical engineering from Bradley University, IL in 2001, M.S. degree in electrical engineering from Long Beach State University, CA, in 2003 and a Ph.D. degree in electrical and computer engineering from the University of California, Santa Barbara, in 2009. She is currently a Full Professor in Electrical Engineering Department at Eindhoven University of Technology, Netherlands and Director of Research for the French National Council of Scientific Research (CNRS). Dr. Todri-Sanial was a visiting fellow at the Cambridge Graphene Center and Wolfson College at the University of Cambridge, UK during 2016-2017. Previously, she was an R&D Engineer for Fermi National Accelerator Laboratory, IL. She has also held visiting research positions at Mentor Graphics, Cadence Design Systems, STMicroelectronics and IBM TJ Watson Research Center. Her research interests focus on emerging technologies and novel computing paradigms such as neuromorphic and quantum computing.
She has co-authored more than 100 publications on high-impact journals and conferences. Dr. Todri-Sanial was a recipient of John Bardeen Fellow in Engineering in 2009, CNRS Prime d'Excellence Scientifique in 2012, ACM Distinguished Speakers 2016-2018, CNRS Bronze Medal in 2016, and ACM SIGDA Meritorious Service Award in 2020, and Distinguished Lecturer for IEEE Nanotechnology Council 2022-2023. She serves as Technical Program Committee member for IEDM, DAC, DATE, ISVLSI, NEWCAS, GLSVLSI, ISQED, and EDSSC. She is Associated Editor for IEEE Transactions on VLSI, Journal of Microelectronics Reliability and Microelectronics Journal.
Prof. Aida Todri-Sanial
Department of Electrical Engineering
P.O. Box 513
5600 MB Eindhoven, Netherlands
Email: a.todri.sanial@tue.nl
Web: https://www.tue.nl/en/research/researchers/aida-todri-sanial/
Lab Web: https://aida-todri-sanial.com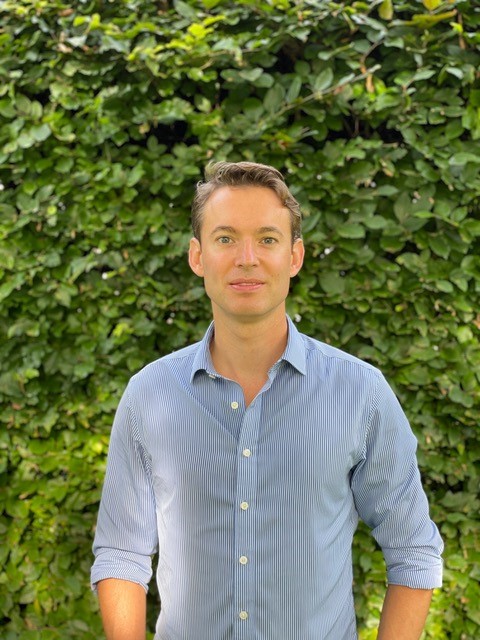 Bram Verhoef has a background in Statistics, Psychology and Neuroscience. After receiving his PhD from KU Leuven, he conducted post-doctoral research at Harvard University and The University of Chicago. In 2017, he returned to Belgium to work at Imec as a Principal Member of Technical Staff, leading the algorithm development related to a novel analog compute-in-memory Deep Learning chip. In 2021, he Co-Founded Axelera AI and is currently Head of Machine Learning, leading the algorithm optimization efforts for Axelera AI's state-of-the-art Deep Learning Accelerator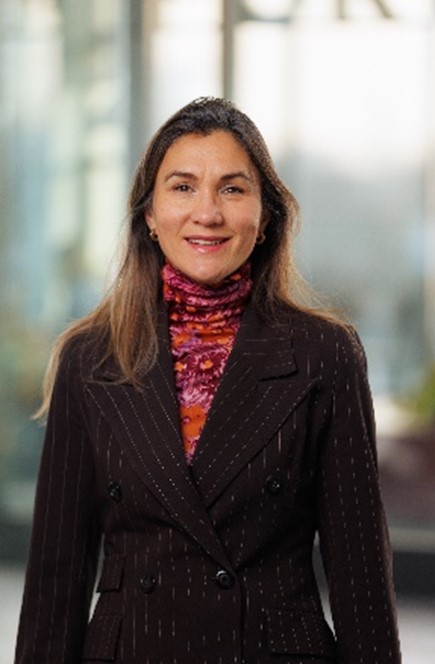 Naomie Verstraeten, Chief Innovation & Technology
Brainport Development
Naomie Verstraeten has been active in the high tech ecosystem in Brainport Eindhoven for the past 14 years.
The journey to her current position as Chief Innovation & Technology started with a position as account manager international promotion & acquisition. From there she formulated the international strategy for the Brainport region. In this strategy she developed and implemented an intelligence based integral outside in approach to create synergy between international innovation collaboration, foreign direct investments and trade development.
In her current position she works with her team daily on bringing key enabling technologies to the markets which create solutions to tackle the large transitions we current face such as climate change, sustainable production of food and mobility.  
In the past years, we have built consortia for Green & Smart mobility, Battery technology, High Tech Food systems, Systems Engineering, Additive Manufacturing and we are not done yet. As a System Thinker, I see many more opportunities to connect parties and increase the speed of innovation to make an impactful contribution to a healthy, safe and sustainable world.
I like to challenge innovative companies to join forces to work together in the innovation ecosystem to create technological disruptions to strengthen the industry in the Netherlands and Europe.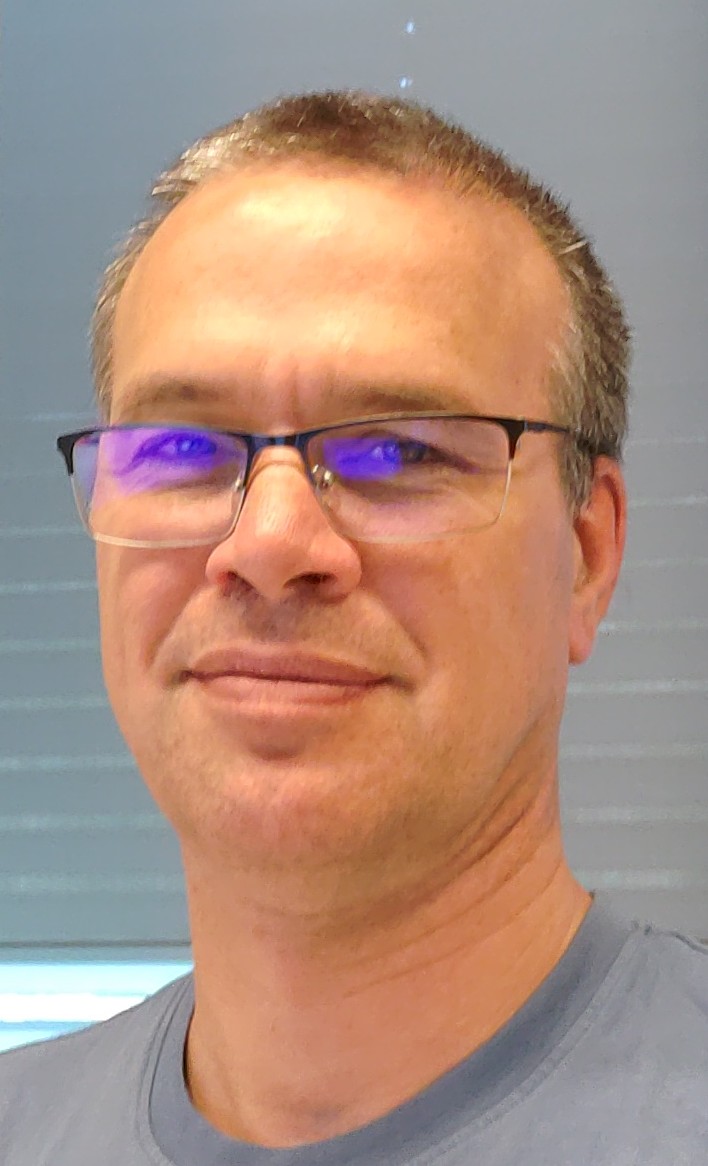 Dr. Arnoud van der Wel, Innovation & Roadmap manager, Analog & Mixed Signal Competence Center, Eindhoven, Netherlands.
Dr. Van der Wel has been with NXP since 2005, and is currently Innovation & Roadmap manager at the Analog & Mixed Signal Competence Center of NXP in Eindhoven. He holds 15 patents, and has authored or co-authored over 15 peer-reviewed papers. He leads a team of analog circuit designers designing cutting edge IP in advanced CMOS and SOI processes, in the fields of power management and references. Dr. Van der Wel holds a PhD and MSc in Electronic Engineering from the University of Twente and is a qualified physics teacher.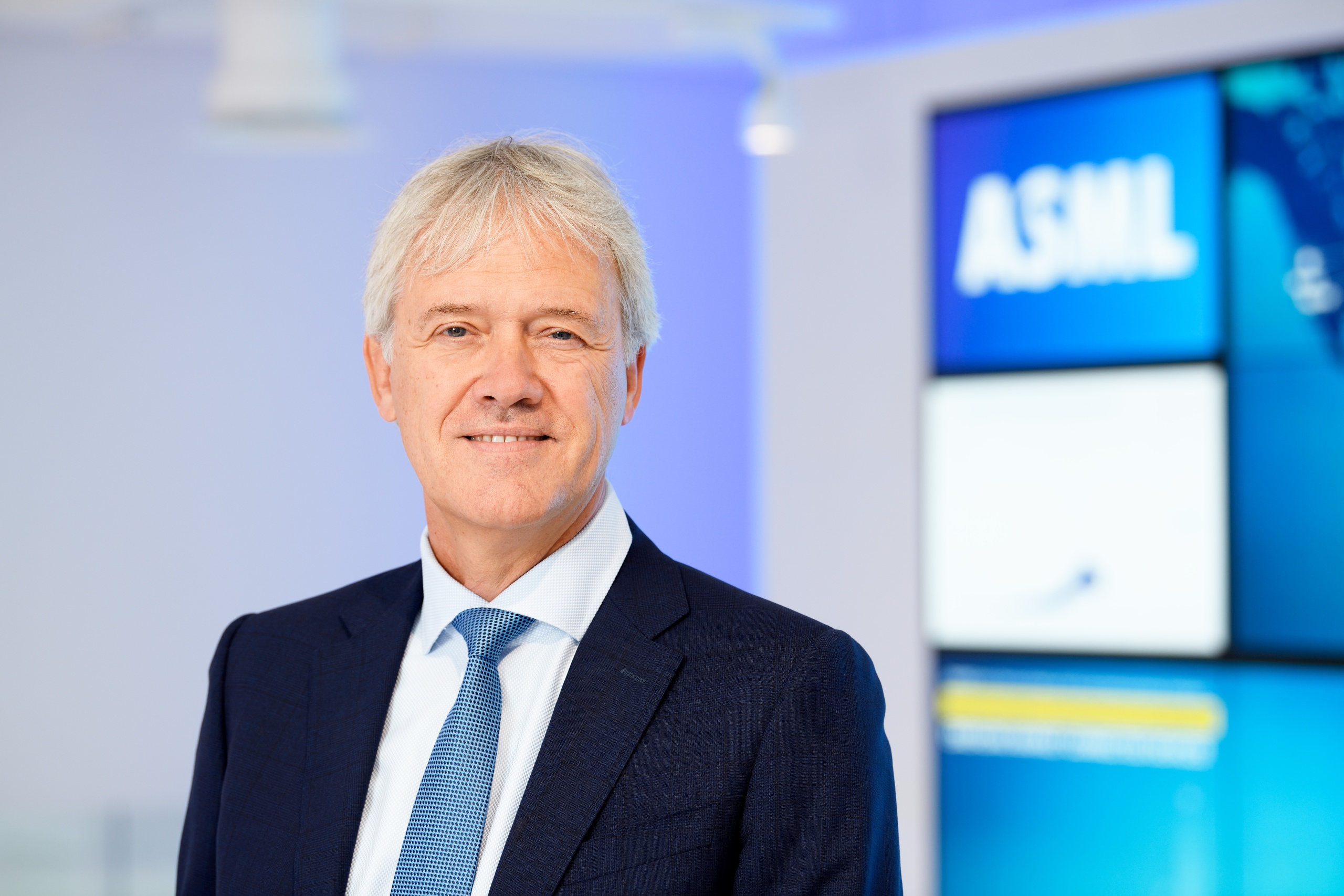 Peter Wennink, President and CEO ASML
Peter Wennink was appointed as President and CEO on 1 July 2013.
Het joined ASML in 1999 as Executive Vice President, Chief Financial Officer and member of the Board of Management.
Mr. Wennink has an extensive background in business and finance. Prior to his employment with ASML, he worked as a partner at Deloitte Accountants, specializing in the high technology industry with an emphasis on the semiconductor equipment industry. Peter is a member of the Netherlands Institute of Registered Accountants. He is Board Member of the Captains of Industry Eindhoven Region, Board Member of FME (Federatie voor de Metaal- en Electrotechnische Industrie), Chair of the Eindhovensche Fabrikantenkring an Chair of the Supervisory Board of the Eindhoven University of Technology (TU/e). He serves as a member of the Exchange Council of Euronext and council member of the Dutch Top Sector High Tech Systems and Materials (HTSM or Holland High Tech). Peter Wennink is member of the Advisory Committee of the Dutch National Growth Fund.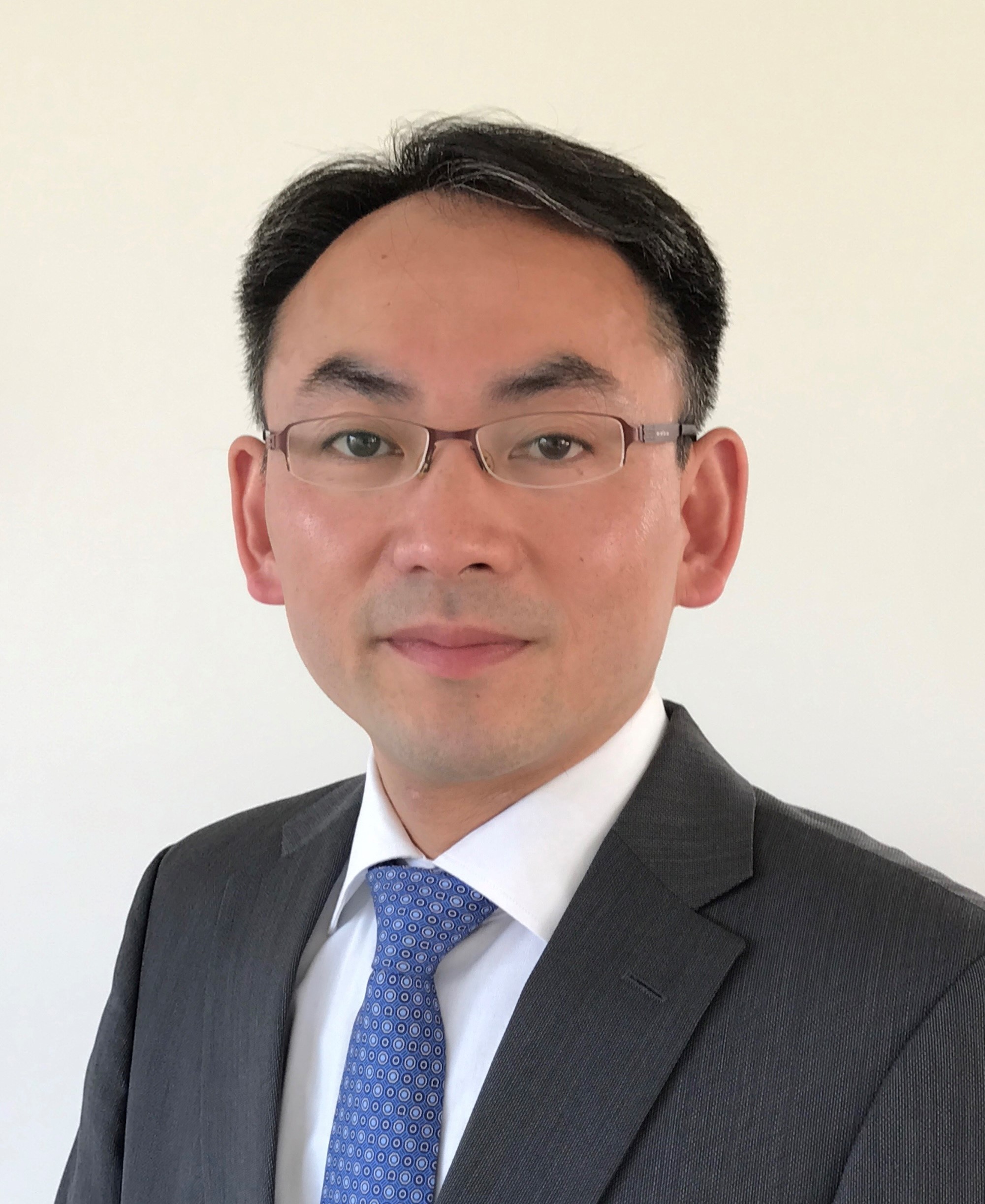 Mr. Glavine Yeh is Program Manager, in charge of FinFET university program at TSMC Europe.
Prior to this role, Mr. Yeh was Technical Manager, focusing on embedded non-Volatile Memory (eNVM) technologies and successfully driving eNVM technologies as the most important growing business at TSMC Europe.
Mr. Yeh joined TSMC in 1997, he served as manager of customer service for the Japan region. In 2008, he joined TSMC Europe, responsible for engaging on technologies and enabling new product development. Mr. Yeh received his M.S. in Material Science and Engineering from National Tsing Hua University in Taiwan.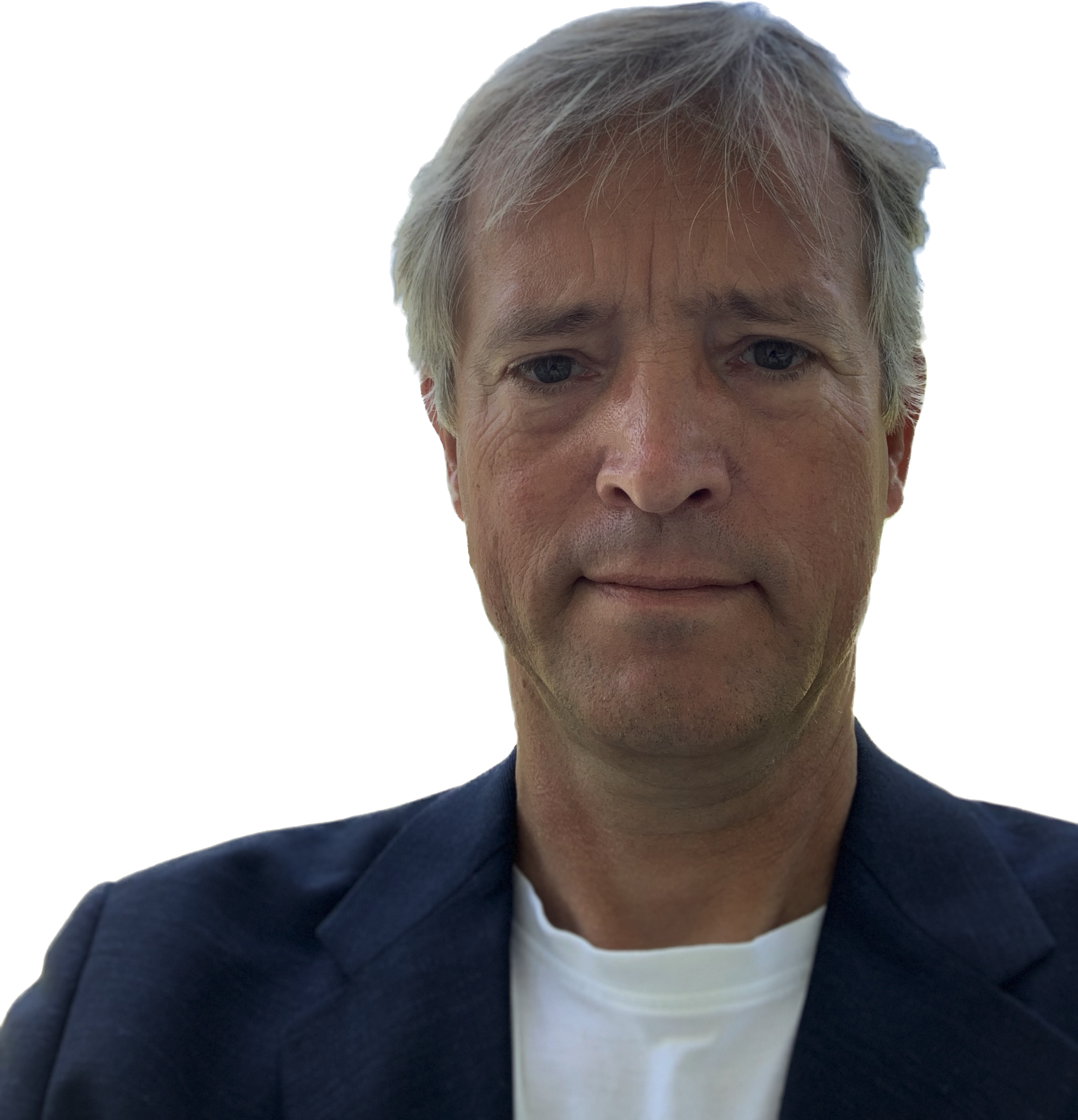 Arian Zwegers is the Deputy Head of Unit "Microelectronics and Photonics Industry" at the European Commission, Directorate General for Communications Networks, Content & Technology. He received a Ph.D. from the Eindhoven University of Technology in the Netherlands for his contribution to the system architecting field. After his Ph.D., he worked for the Philips Electronics' Centre for Manufacturing Technology, Baan Development, and PlatteConsult. In the European Commission, he worked on enterprise interoperability, service engineering, the Future Internet Public-Private Partnership, and the Digitising European Industry initiative. He is currently working on the European Chips Act and several partnerships in the microelectronics area.
ETSPSS

Registration website for ETSPSS
ETSPSSnoreply@mailing.tue.nl
ETSPSSnoreply@mailing.tue.nlhttps://www.etspss.nl/home
2023-08-28
2023-09-01
OfflineEventAttendanceMode
EventScheduled
ETSPSSETSPSS0.00EUROnlineOnly2019-01-01T00:00:00Z
To be announced
To be announced